Have you lost your confidence to smile?
Do you have missing or loose teeth, or uncomfortable dentures?
If so, Next Smile has a solution
See why All-on-4® Dental Implants are the closest thing to having your real teeth back that modern dentistry can provide.
Complete the form to watch Dr Daniel Abbondanza explain the All-on-4® process.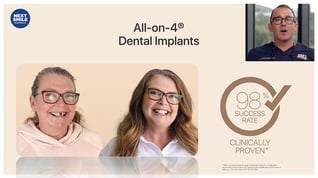 Or if you're ready to speak to our team now
By the end of this free 30-minute online webinar, you'll discover:
How to look years younger... Instantly. Permanent teeth replacement can reverse the appearance of premature facial ageing by decreasing wrinkles caused by missing bone and tooth structure... and we'll show you our patients' before and after results to prove it.
The controversial truth about dentures - why it's NOT a replacement for missing teeth (even if it's advertised that way). In fact, they can cause more trouble for users than they fix. This is the #1 reason why our patients are so grateful that they're not stuck using dentures for the rest of their lives.
Why over 250,000 patients around the world, including thousands of our patients in Australia, regained their ability to eat all their favourite foods and smile a natural- looking smile with All-on-4® Dental Implants. It's so close to the real thing that they forget they weren't born with them!
The reason Next Smile Australia is Australia's leading team of All-on- 4® Dental Implant dentists (and why our treatment process is considered the All-on-4® Dental Implant Gold Standard, with a 98% success rate*).
The unexpected consequences when missing teeth go untreated... and how it triggers potentially more serious health problems down the road.
You'll learn why Next Smile Australia All-on-4® Dental Implants are outstanding value and more affordable than most people realise.
Whether you're a suitable candidate for the treatment and what can be done for you, even if you've previously been told that you have limited treatment options.
PLUS, anyone who watches the webinar will receive the offer of an All-on-4® Dental Implant Smile Assessment, free of charge.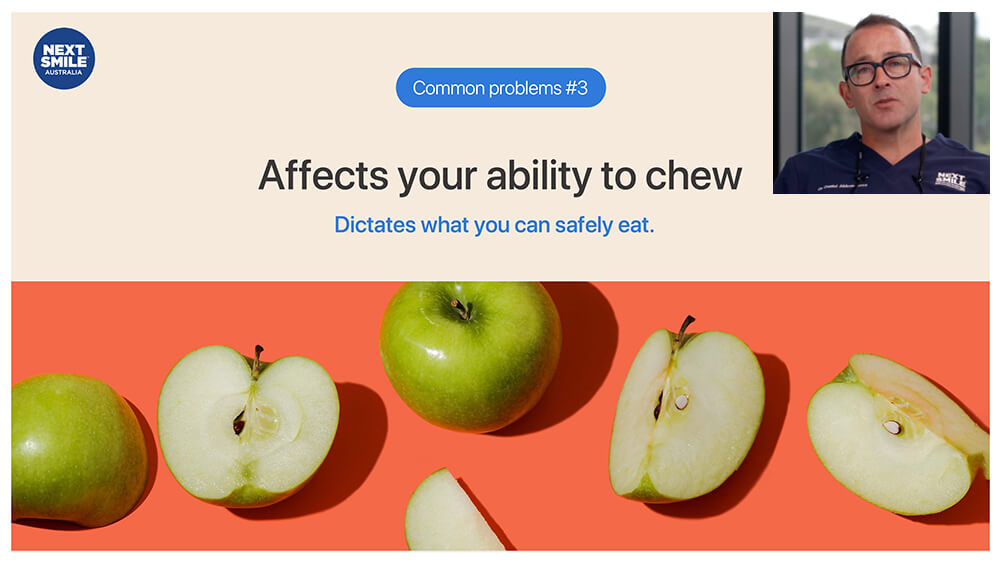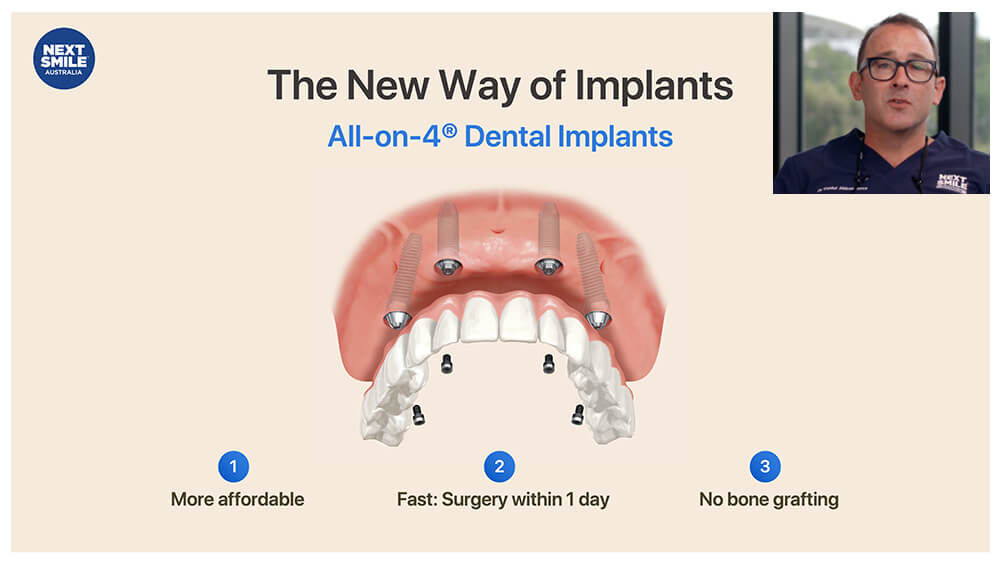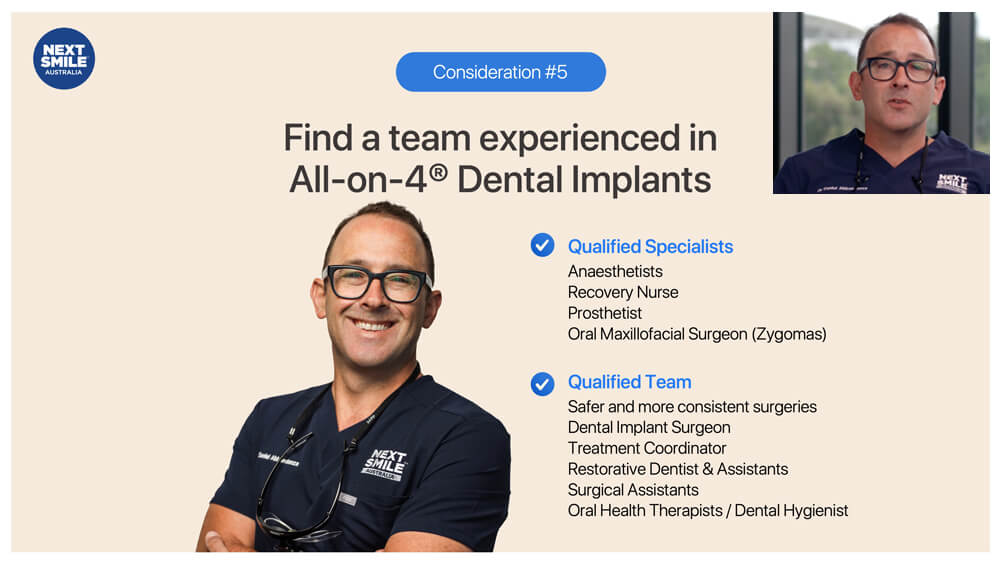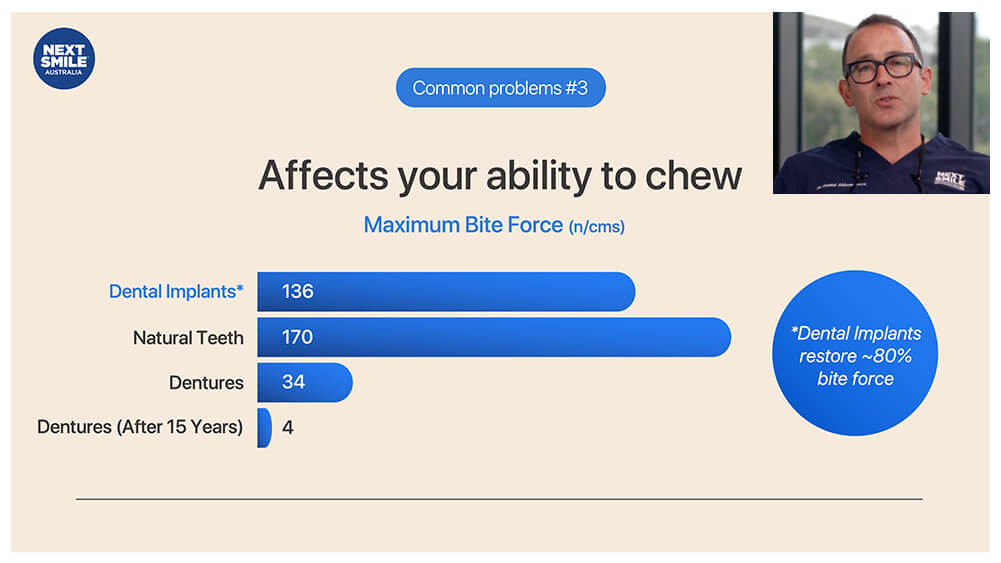 Next Smile Australia | Awards & Media Coverage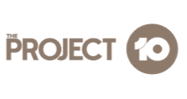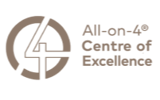 Real All-on-4® Dental Implant Patients from Next Smile Australia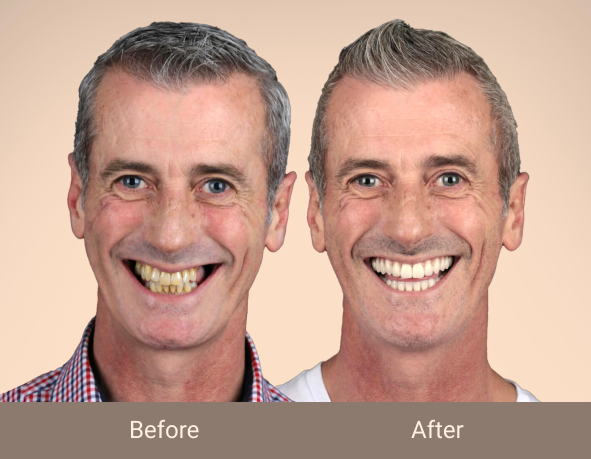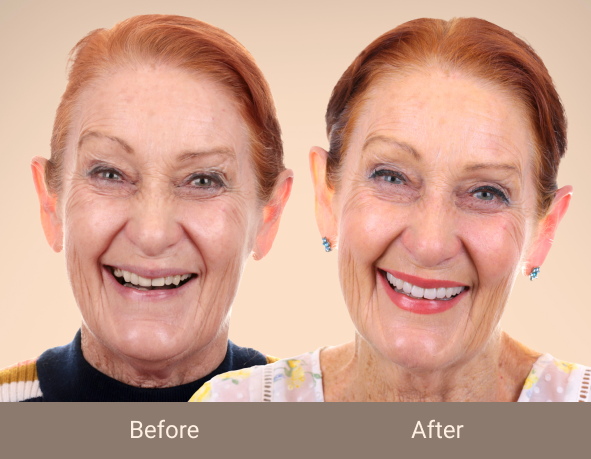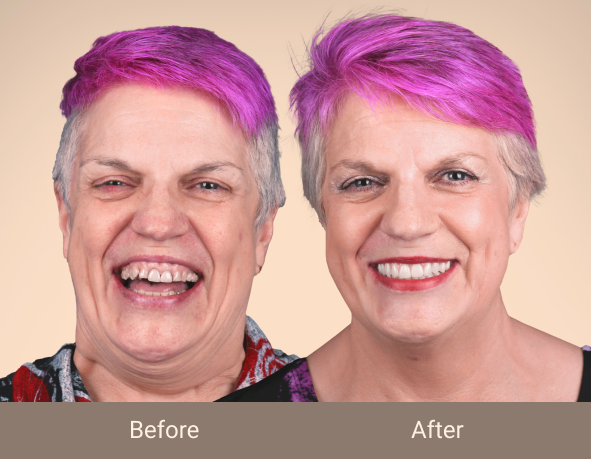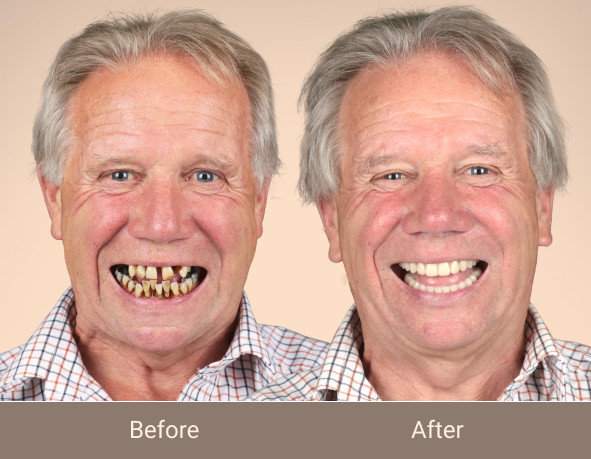 What our Next Smile Australia patients say
I'll be forever grateful
For years of debilitating pain with bad teeth, and subsequent anxiety about my smile - the team at Next Smile Melbourne have given me back my Confidence.
The new facility is state of the art, feels very comfortable, and welcoming. Dr Raje and other Legends in the Practice - Have saved me from some further injury, including a Skin Cancer on my lip, saving my life (Cue dramatic music!)
Stand up, be happy with yourself, and make the change - It will change your life ! Thanks Next Smile All-on-4 Centre Melbourne.
Daniel Hadfield, Melbourne
Non-incentivised Review
My gorgeous new teeth
Dr. Brian Johnston with his team who make it possible for a person to have a brand new set of beautiful and fully functional teeth. If asked, I'd tell anyone: if new teeth are needed, go to Dr. Johnston's. His is a highly professional place, you will be welcomed, treated with respect and care and most importantly they will keep their promise-you'll get a new smile!
Luda Kedova, Regional Vic
Non-incentivised Review
Exceptional service and professionalism.
All the staff are warm and friendly, making a nervous person feel relaxed and reassured. 100% satisfaction.
Fiona Cody, Gold Coast
Non-incentivised Review
Meet the Next Smile Australia Perth Team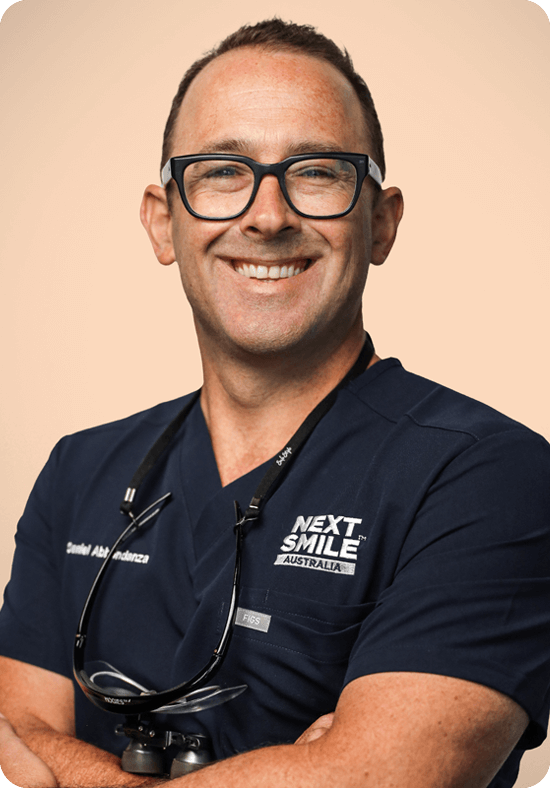 Dr Daniel Abbondanza All-on-4® Surgeon and owner - Next Smile Australia Perth
Dr Daniel Abbondanza graduated in 2003 with a Bachelor of Dental Science at the University of Western Australia. Since then he has continued his education by completing the primary examinations for the fellow of the Royal Academy of Australian Dental Surgeons.
He maintains an active interest in the dental society being a Federal committee member representing Western Australia for the Australian Prosthodontic Society 2009-2014.
Daniel has been utilising advanced surgical techniques including the All-on-4® technique since 2007.
In 2009 he completed a masters program through UCLA in implant dentistry finishing top of the class.
In addition to leading mentor programs for Nobel Biocare on the advanced use of computer guide surgery, Daniel has lectured internationally in Europe and Asia on topics related to cosmetic and implant dentistry.
Daniel enjoys the results of implant rehabilitation and seeks to provide the best possible solution for each patient he sees.
Dr Caroline KowalskiAll-on-4® Surgeon and owner - Next Smile Australia Perth
Dr Caroline Kowalski is known for treating her patients with gentleness and a genuine care for their wellbeing, ensuring that they understand what their options are and how she will achieve their desired outcomes.
She graduated with a Bachelor of Dentistry with Honours in 2011 from King's College University in London, after completing a Bachelor in Medicine and Surgery in 2003 from The University of Birmingham.
She has worked in hospitals throughout the UK, having spent six years in head and neck, ENT, plastic and maxillofacial surgery, before going into private dental practice. She is a Member of the Royal College of Surgeons of Edinburgh and a Member of the Faculty of Dentistry at the Royal College of Surgeons of Ireland.
Dr Kowalski moved to Australia in 2015 with her young family, and since then has worked in private general practice where she gets to use her broad experience and skills to provide expert diagnostic and treatment help to her patients. Her special interests include full mouth rehabilitations using the latest technologies in planning and combining orthodontics (particularly Invisalign®), prosthodontics and implant therapy to produce ideal outcomes.
Dr Kowalski always takes the time to explain procedures and treatment options to her patients. In addition to English, she speaks Polish, Spanish and Swedish.
Experience the Next Smile Australia Difference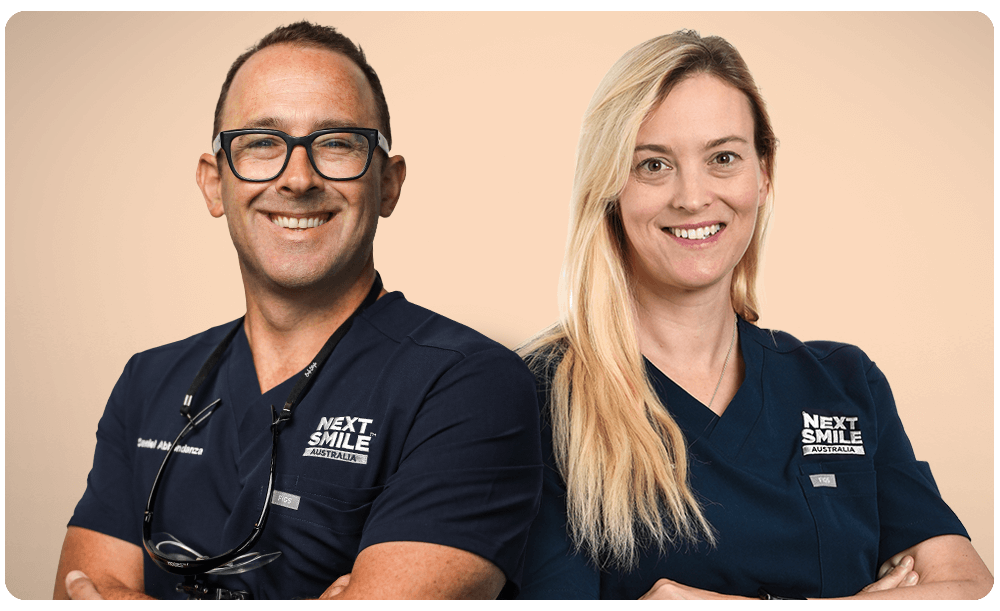 Our Care for Your Quality and Safety
Our high level of quality, care and safety is achieved through our strict adherence of the Malo Protocol. It is the original method of performing All-on-4® Dental Implants as intended by Paulo Malo, the founder of All-on-4® Dental Implants.
It is the only protocol that has a 98% success rate* and is clinically proven by over 25 years of clinical research data.
Above all else, our priority is for you to feel safe and comfortable throughout the entire treatment process.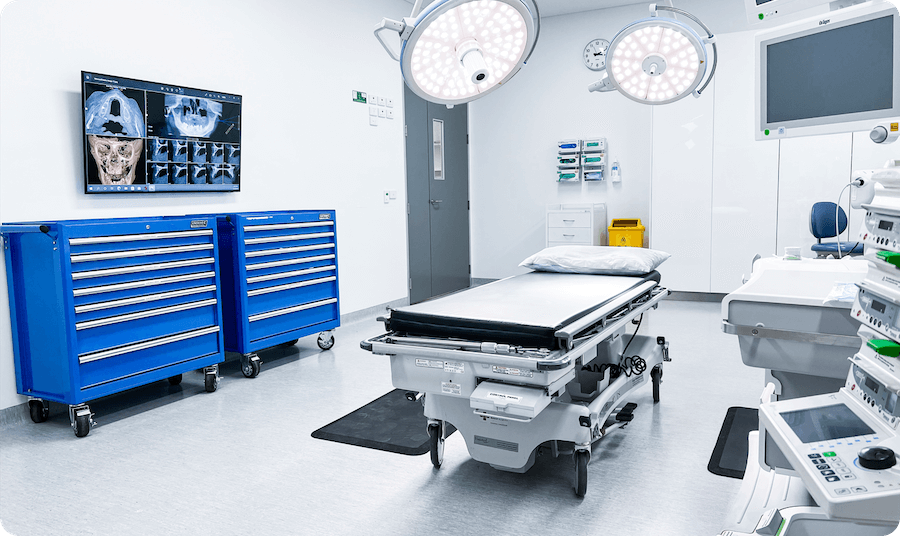 Purpose-Built Facilities
More than a standard dental practice, the Next Smile Australia Perth Super Clinic has been custom-designed to perform All-on-4® dental implant procedures. We understand that visiting the dentist can be daunting for many. The entire Perth team creates a nurturing environment to ensure your experience is as calm and positive as possible. Our friendly, dedicated staff will make sure you feel welcome, comfortable and at home.
The Perth team strive to deliver the best possible outcomes for their patients using the latest techniques and technology. With a CBCT scanner onsite, it means they can offer you a quick and seamless start to your All-on-4® journey. Next Smile Australia Perth All-on-4® Super Clinic has been created with our patients in mind, offering a seamless, reassuring path to a stunning new smile.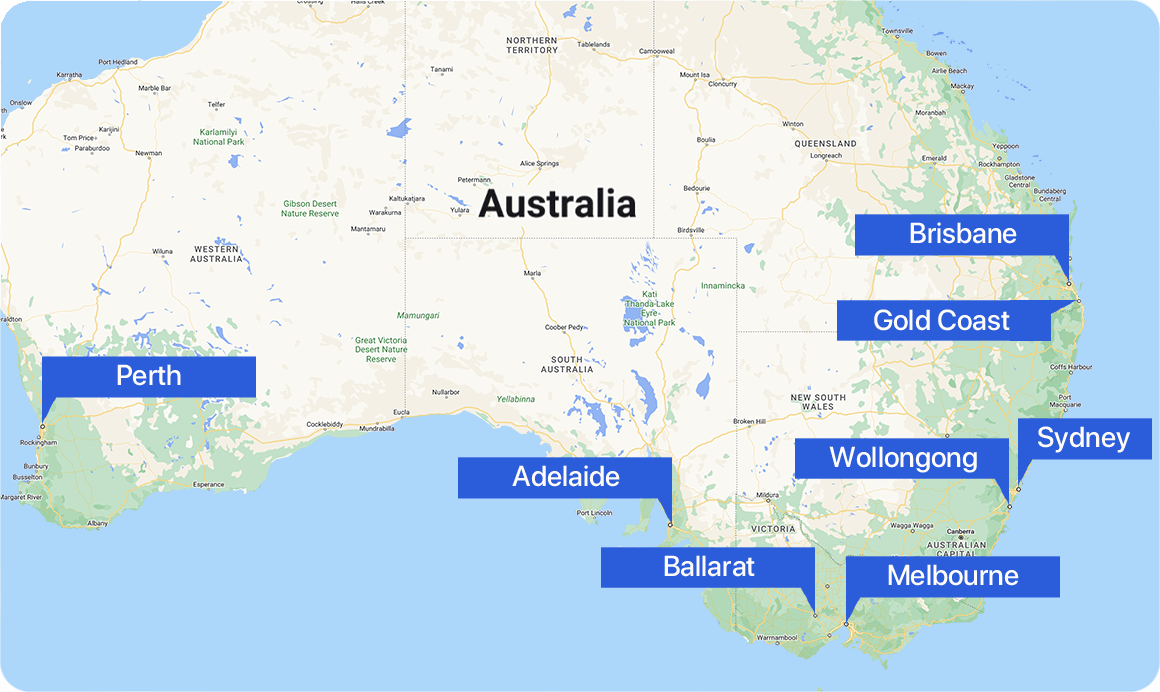 Nationwide After Care
We're proud to provide patients with the best possible post-treatment care available. As a national brand, you can feel confident in knowing that no matter where you are in Australia, you'll be close to a Next Smile Australia facility if you relocate.
And if you relocate overseas, we have global partners we can connect you with, so you know you'll always be in the best possible care.
Everyone should have access to quality All-on-4® Dental Implant advice and care and Next Smile Australia is always here to help no matter where you are on your dental journey.
Perth Super Clinic Location
Our Super Clinic in Perth houses our purpose-built All- on-4® Dental Implant surgical facility, including a CBCT scanner onsite, which means we can offer you a quick and seamless start to your All-on-4® journey.
ADDRESS
Mezzanine floor
190 St Georges Terrace
Perth WA 6000
OPENING HOURS:
Monday to Friday 8:00 AM – 5:00 PM
Saturday 8:00 AM – 4:00 PM
Sunday & Public Holidays Closed
After Hours by Appointment