Have you lost your confidence to smile?
Do you have missing or loose teeth, or uncomfortable dentures?
If so, Next Smile has a solution
See why All-on-4® Dental Implants are the closest thing to having your real teeth back that modern dentistry can provide.
Complete the form to watch Dr Tony Rotondo explain the All-on-4® process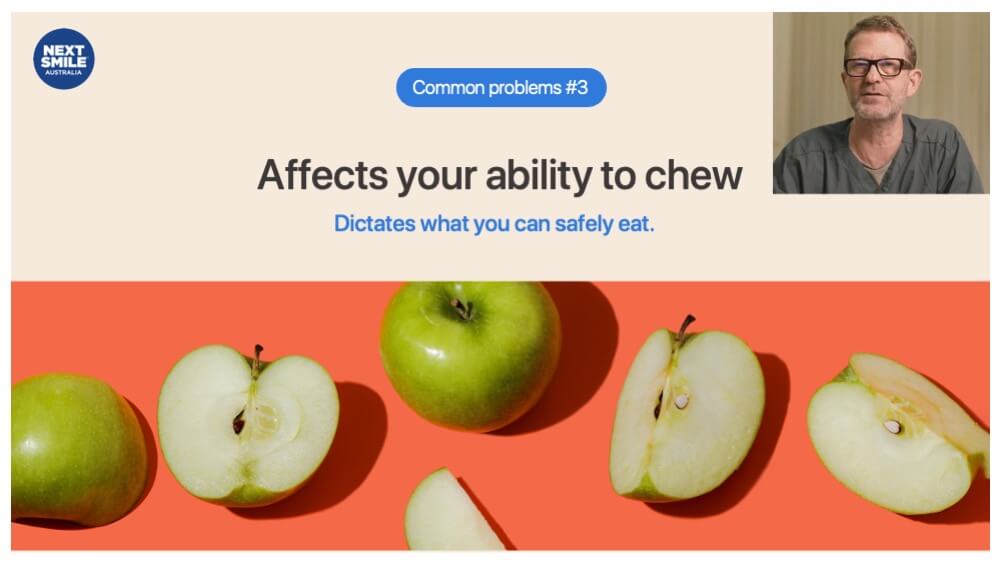 or if you're ready to speak to our team now
Complete the form and watch the webinar now
By the end of this free 30-minute online webinar, you'll discover:
How to look years younger... Instantly. Permanent teeth replacement can reverse the appearance of premature facial ageing by decreasing wrinkles caused by missing bone and tooth structure... and we'll show you our patients' before and after results to prove it.
The controversial truth about dentures - why it's NOT a replacement for missing teeth (even if it's advertised that way). In fact, they can cause more trouble for users than they fix. This is the #1 reason why our patients are so grateful that they're not stuck using dentures for the rest of their lives.
Why over 250,000 patients around the world, including thousands of our patients in Australia, regained their ability to eat all their favourite foods and smile a natural- looking smile with All-on-4® Dental Implants. It's so close to the real thing that they forget they weren't born with them!
The reason Next Smile Australia is Australia's leading team of All-on- 4® Dental Implant dentists (and why our treatment process is considered the All-on-4® Dental Implant Gold Standard, with a 98% success rate*).
The unexpected consequences when missing teeth go untreated... and how it triggers potentially more serious health problems down the road.
You'll learn why Next Smile Australia All-on-4® Dental Implants are outstanding value and more affordable than most people realise.
Whether you're a suitable candidate for the treatment and what can be done for you, even if you've previously been told that you have limited treatment options.
PLUS, anyone who watches the webinar will receive the offer of an All-on-4® Dental Implant Smile Assessment, free of charge.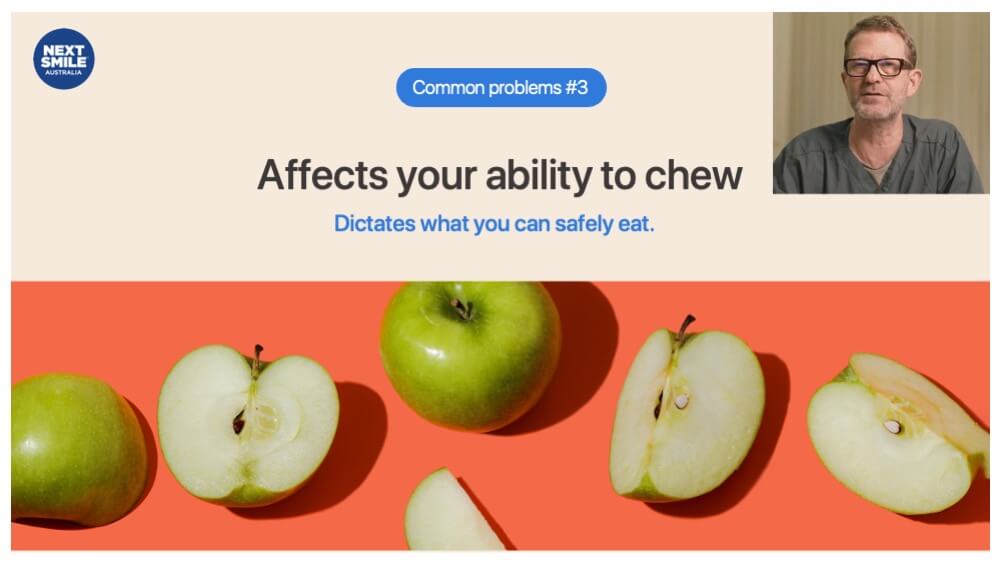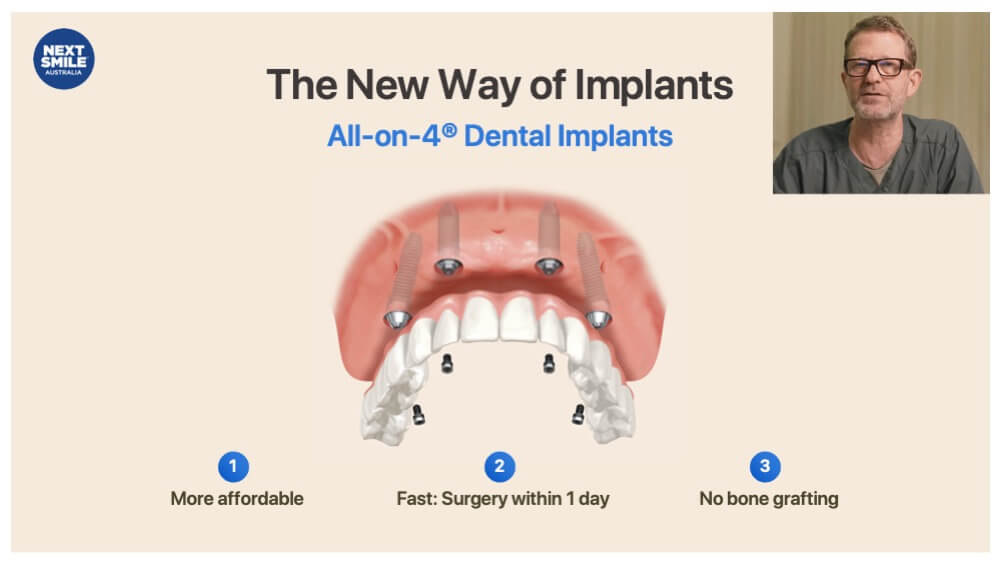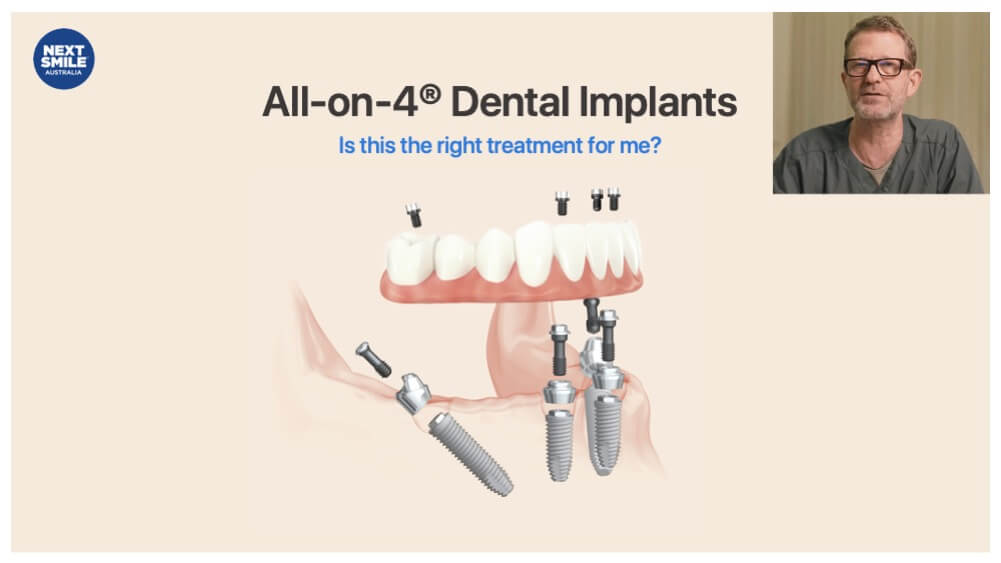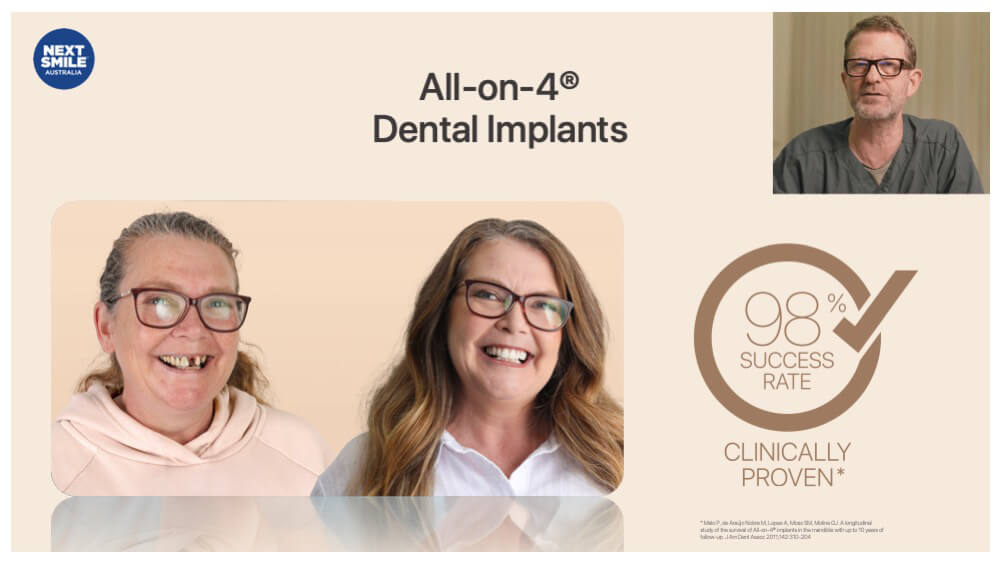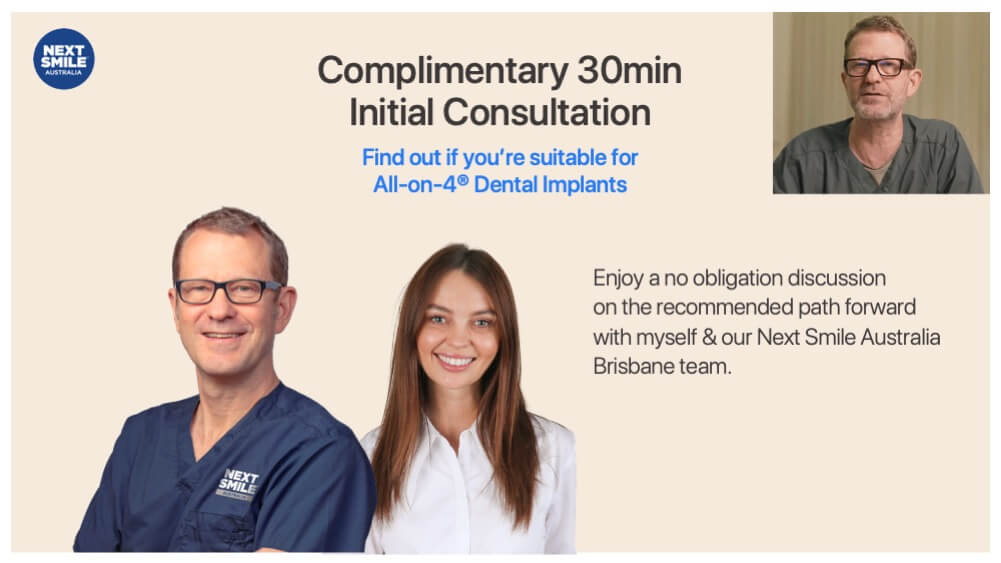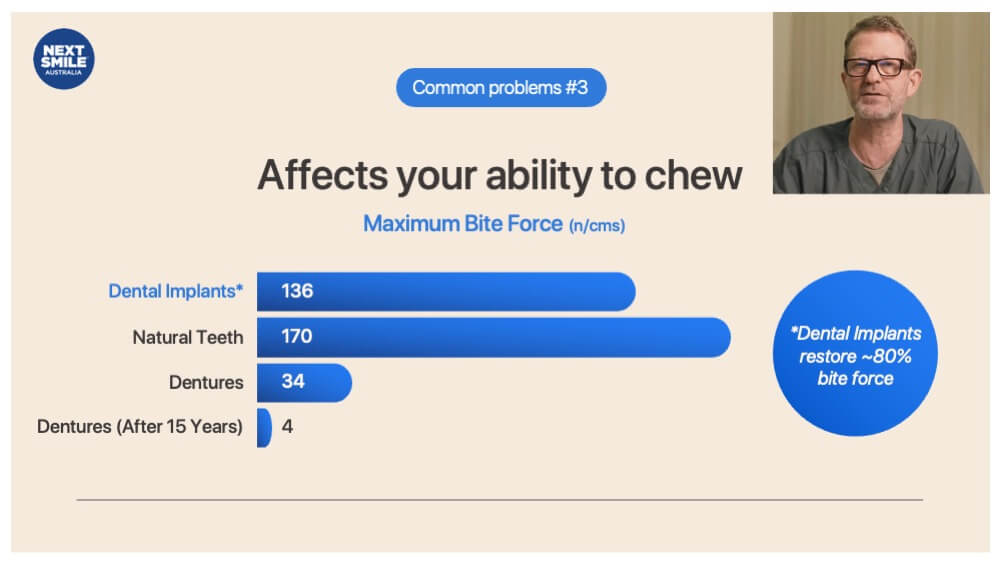 Nothing to download. Just grab a device and click to watch now.
Simply enter your details and you can watch the webinar immediately. There is nothing to download beforehand and no waiting.
Next Smile Australia | Awards & Media Coverage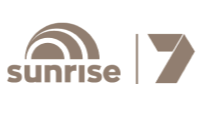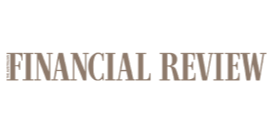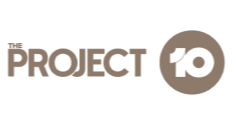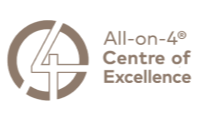 Real All-on-4® Dental Implant Patients from Next Smile Australia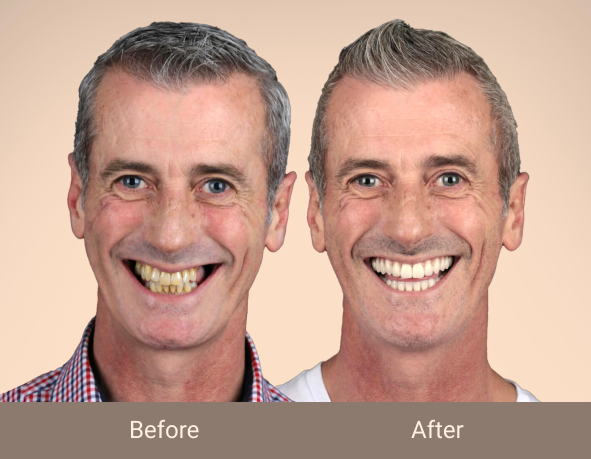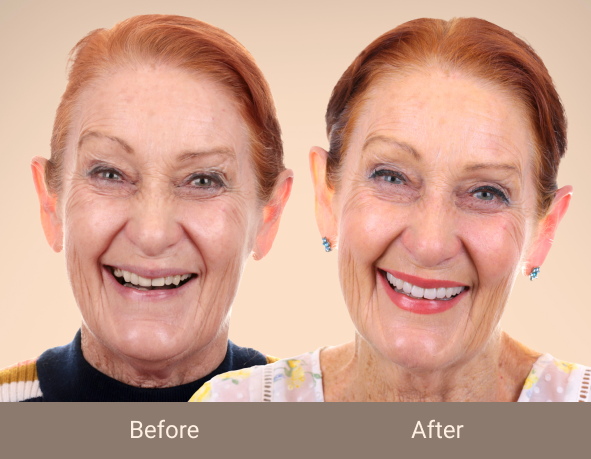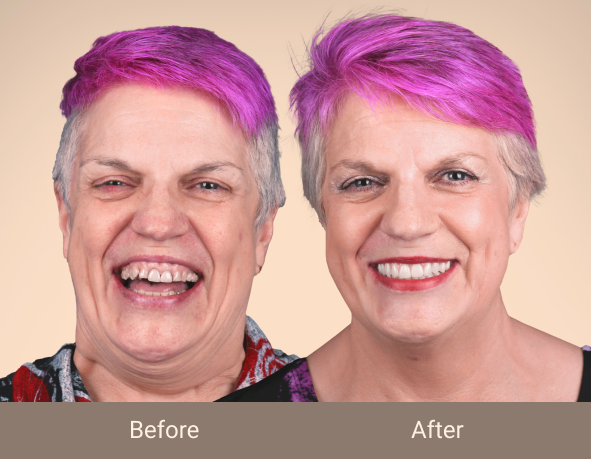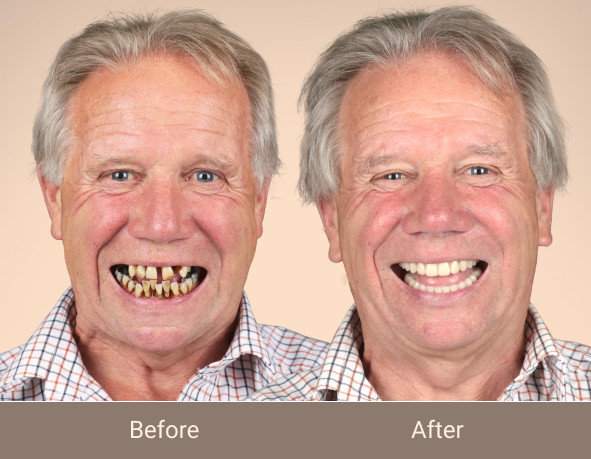 What our Next Smile Australia patients say
My teeth look and feel great!
No pain either.
I can't speak highly enough of all the staff at Next Smile. They were very attentive and informative, with excellent preoperative instructions and postop follow up. Their relaxed and confident manner calmed me through it beautifully. Thank you all so much.
Sue, Regional Vic
Non-incentivised Review
Thank you for restoring my confidence
My only regret, I didn't have All-On-Four® done sooner. From my original phone enquire to the day they fitted my permanent beautiful new teeth the service has been amazing.
Every step in the process was clearly explained and the staff are so professional friendly and caring.
I absolutely love my new smile. 😁
Kimberley Williams, Melbourne
Non-incentivised Review
#True Professionals !!
Easy 5 🌟 's !!
Loved the way you treated myself and my family like your own !!
And the results on my new teeth 100% so happy with the outcome. Thank you so much to the Next Smile team.
Chris Buckley, Sydney
Non-incentivised Review
Meet the Next Smile Australia Brisbane Team
Dr Tony Rotondo
All-on-4® Surgeon - Next Smile Australia Brisbane
Dr Tony Rotondo is a registered specialist in Prosthodontics with over 30 years of expertise. He is a fellow of the International College of Dentists and a founding member and chairman of the Australasian Osseointegration Society.
Dr Rotondo was president of the Australian Society of Aesthetic Dentistry and secretary of the Australian Academy of Prosthodontists. He was the first dental surgeon to bring the All-on-4® treatment concept to Queensland and has been placing implants since the early 2000s. He has completed more than 500 All-on-4® cases since becoming a certified All-on-4® dental implant surgeon.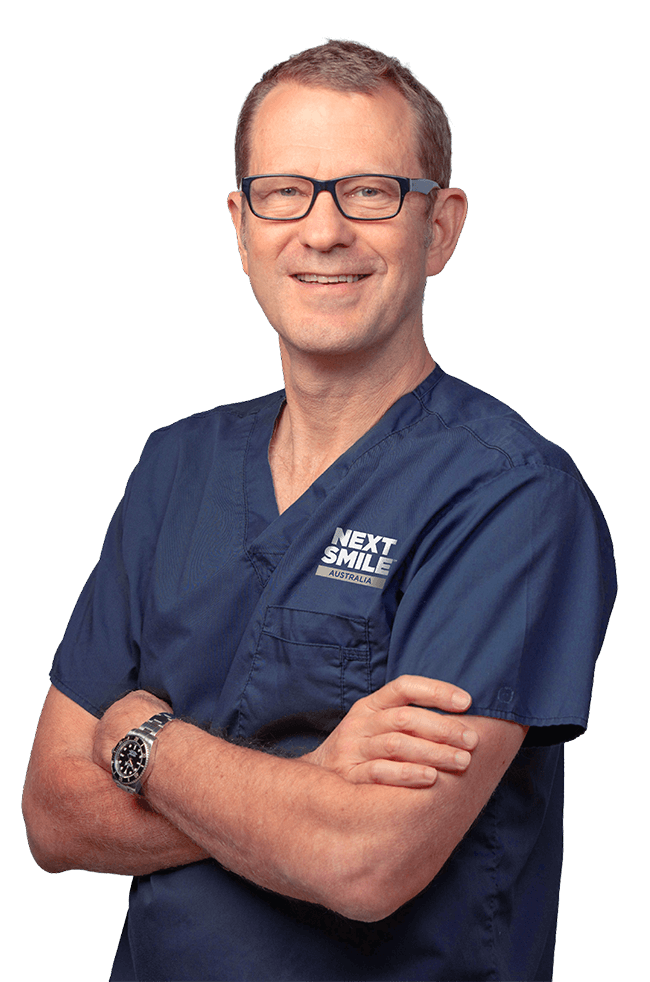 Dr Tony Rotondo was trained personally by Professor Paulo Malo (The Inventor of All-on-4® Dental Implants) and has undergone dental specialist training from UCLA.
Dr Tony and his team place a lot of emphasis on your specific patient journey. They understand what it takes to create an outstanding patient experience and aim to make every part of your journey as exceptional, stress free and comfortable as it can be.
Tony prolifically presents continuing educational programs teaching dentists both nationally and internationally and is regarded as one of our country's best dental educators. Tony Rotondo was awarded Digital Design Master by Dr. Christian Coachman who is the inventor of DSD. Tony is also one of the founders and directors of CEO Dental, an organisation that provides dental education for practicing dentists.
Don't live in Brisbane? No problem
Next Smile Australia Brisbane have you covered.
We want to ensure you have complete ease of access to the transformative All-on-4® procedure wherever you live in Queensland.
Welcome to our highly trained Next Smile Australia Accredited Partners, Dr Tamara Warren in Kawana & Dr Jeff Watson in Rockhampton.
Both Dr Tamara and Dr Jeff have been trained at our Next Smile Australia Education Institute program.
This partnership ensures that Sunshine Coast and Rockhampton patients benefit from all the surgical experience and expertise of Next Smile Australia Brisbane surgeon Dr Tony Rotondo, with the convenience of having nearly all your appointments (apart from the day of your surgery) in your local area.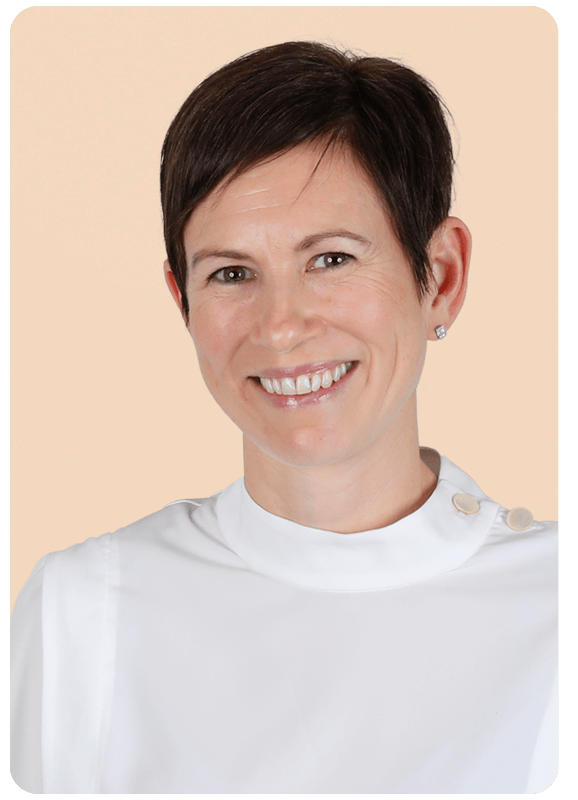 Dr Tamara Warren
Kawana Dental
Sunshine Coast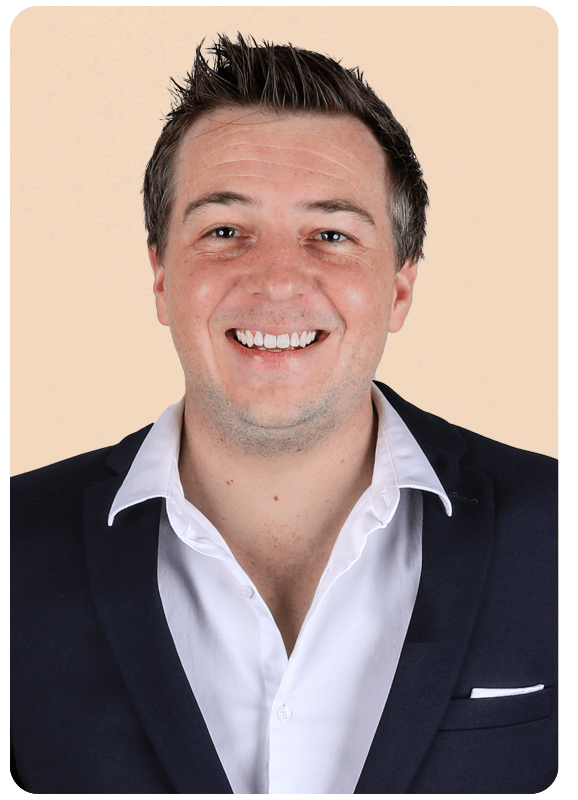 Dr Jeff Watson
Bolsover Dental
Rockhampton
Watch This Free
All-on-4® Dental Implants Webinar
From Australia's Leading Team of All-On-4® Dentists!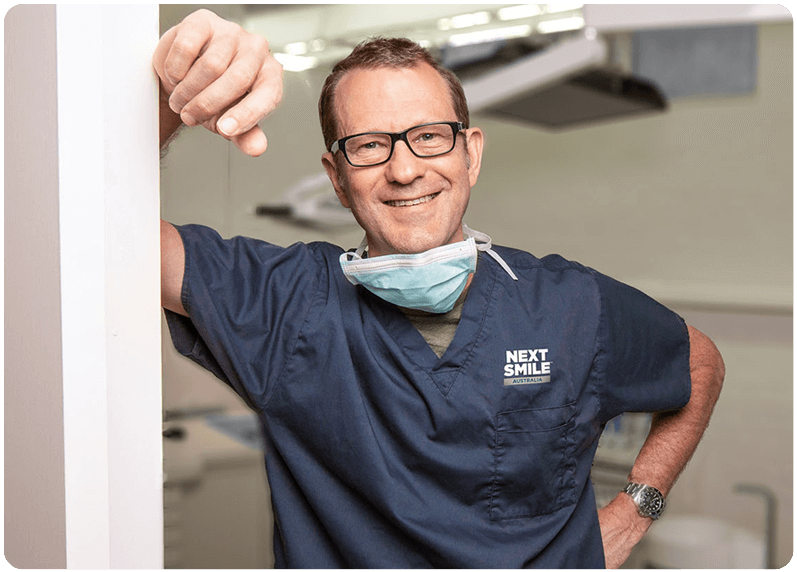 Experience the Next Smile Australia Difference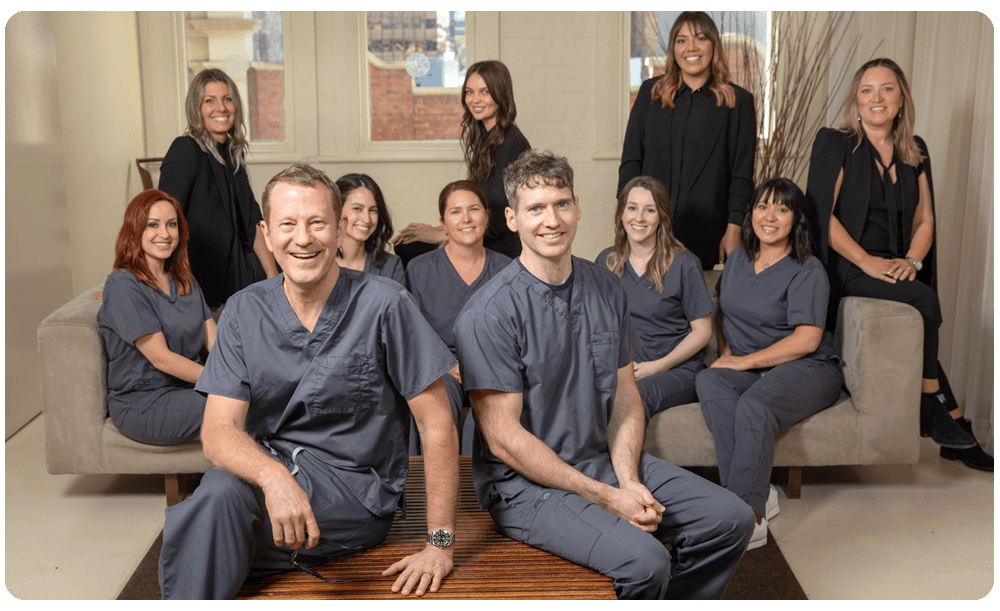 Our Care for Your Quality and Safety
Our high level of quality, care and safety is achieved through our strict adherence of the Malo Protocol. It is the original method of performing All-on-4® Dental Implants as intended by Paulo Malo, the founder of All-on-4® Dental Implants.
It is the only protocol that has a 98% success rate* and is clinically proven by over 25 years of clinical research data.
Above all else, our priority is for you to feel safe and comfortable throughout the entire treatment process.
Purpose-Built Facilities
More than a standard dental practice, the Next Smile Australia Brisbane Super Clinic has been custom-designed to perform All-on-4® dental implant procedures. The clinic is fully equipped with premium amenities and leading-edge equipment, which ensure our team can deliver your All-on-4® treatment safely and effectively.
Next Smile Australia Brisbane All-on-4® Super Clinic has been created with our patients in mind, offering a seamless, reassuring path to a stunning new smile.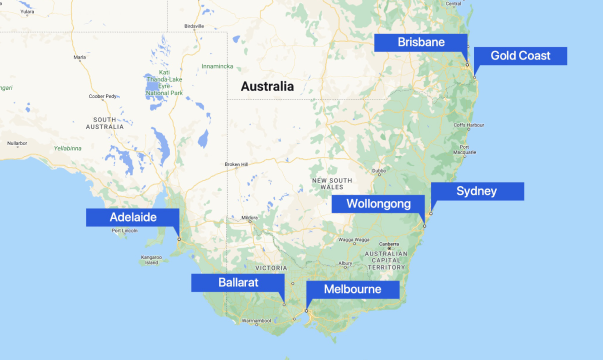 Nationwide After Care
We're proud to provide patients with the best possible post-treatment care available. As a national brand, you can feel confident in knowing that no matter where you are in Australia, you'll be close to a Next Smile Australia facility if you relocate.
And if you relocate overseas, we have global partners we can connect you with, so you know you'll always be in the best possible care.
Everyone should have access to quality All-on-4® Dental Implant advice and care.
We service the large state of Queensland and have locations in Brisbane, Rockhampton and the Sunshine Coast for All-on-4® Dental Implant Consultations.
Brisbane Super Clinic Location
Our Super Clinic in Brisbane houses our purpose-built All- on-4® Dental Implant surgical facility, including 3D imagery machines and our onsite prosthetics laboratory.
ADDRESS
Level 4, 106 Edward Street, Brisbane QLD 4000
OPENING HOURS:
Monday to Thursday 8:00 AM – 5:00 PM
Friday, Weekends & Public Holidays Closed
Next Smile Australia Accredited Partners
Sunshine Coast
Dr Warren and the team at Kawana Dental are committed to providing tailor-made dental care following the clinically proven Next Smile Australia All-on-4® Malo Protocol. We provide All-on-4® Dental Implant Consultations for the Sunshine Coast and surrounding areas.
ADDRESS:
Kawana Professional Offices, 134A Point Cartwright Dr, Buddina, QLD, 4575
PHONE: 07 5444 7111
EMAIL:info@kawanadental.com
OPENING HOURS:
Monday to Friday 7:30am – 5pm
Saturday 8:00am - 1:00pm
Sunday Closed
Rockhampton
Dr Jeff Watson and his dedicated support team at Bolsover Dental Practice are committed to delivering tailor-made dental care following the clinically proven Next Smile Australia All-on-4® Malo Protocol. We provide All-on-4® Dental Implant Consultations for Rockhampton and surrounding areas.
ADDRESS:
125 Bolsover St, Rockhampton, QLD, 4700
PHONE: 07 4927 2569
EMAIL:
admin@bolsoverdental.com.au
OPENING HOURS:
Monday 8:00 am - 5:00 pm
Tuesday 8:00 am - 7:00 pm
Wednesday 8:00 am - 5:00 pm
Thursday 8:00 am - 7:00 pm
Friday 8:00 am - 5:00 pm
Saturday 8:00 am - 12:00 pm
Sunday Closed