Have you lost your confidence to smile?
Do you have missing or loose teeth, or uncomfortable dentures?
If so, Next Smile has a solution
See why All-on-4® Dental Implants are the closest thing to having your real teeth back that modern dentistry can provide.
Click on the video to watch Dr Brian Johnston explain the All-on-4® process
or if you're ready to speak to our team now
Fill the form Below to watch video
By the end of this free 30-minute online webinar, you'll discover:
How to look years younger... Instantly. Permanent teeth replacement can reverse the appearance of premature facial ageing by decreasing wrinkles caused by missing bone and tooth structure... and we'll show you our patients' before and after results to prove it.
The controversial truth about dentures - why it's NOT a replacement for missing teeth (even if it's advertised that way). In fact, they can cause more trouble for users than they fix. This is the #1 reason why our patients are so grateful that they're not stuck using dentures for the rest of their lives.
Why over 250,000 patients around the world, including thousands of our patients in Australia, regained their ability to eat all their favourite foods and smile a natural- looking smile with All-on-4® Dental Implants. It's so close to the real thing that they forget they weren't born with them!
The reason Next Smile Australia is Australia's leading team of All-on- 4® Dental Implant dentists (and why our treatment process is considered the All-on-4® Dental Implant Gold Standard, with a 98% success rate*).
The unexpected consequences when missing teeth go untreated... and how it triggers potentially more serious health problems down the road.
You'll learn why Next Smile Australia All-on-4® Dental Implants are outstanding value and more affordable than most people realise.
Whether you're a suitable candidate for the treatment and what can be done for you, even if you've previously been told that you have limited treatment options.
PLUS, anyone who watches the webinar will receive an offer from Dr Brian Johnston of an All-on-4® Dental Implant Smile Assessment, free of charge.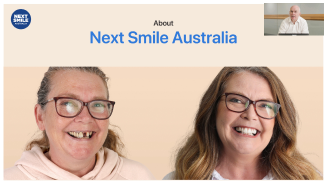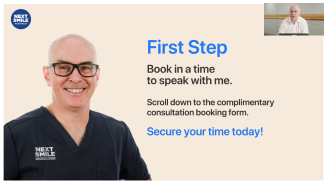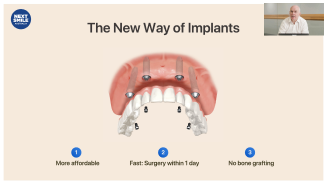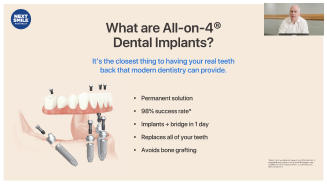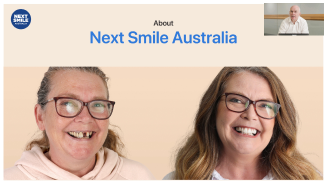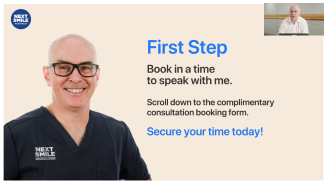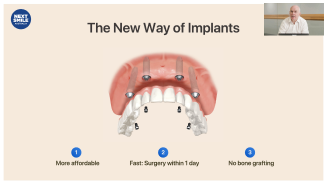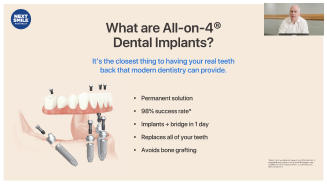 Nothing to download. Just grab a device and click to watch now.
Simply enter your details and we'll send you a custom link to your email for you to watch the webinar. There is nothing to download beforehand.
Just click the link from any device that can access the internet, and you'll be taken to the online webinar.
Next Smile Australia | Awards & Media Coverage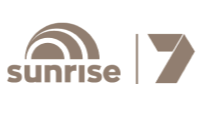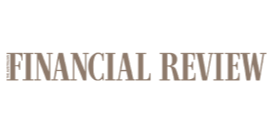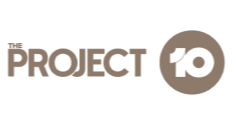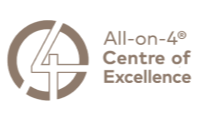 Real All-on-4® Dental Implant Patients from Next Smile Australia Ballarat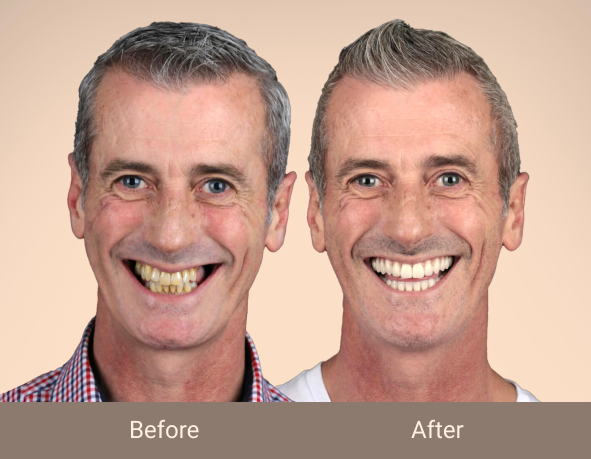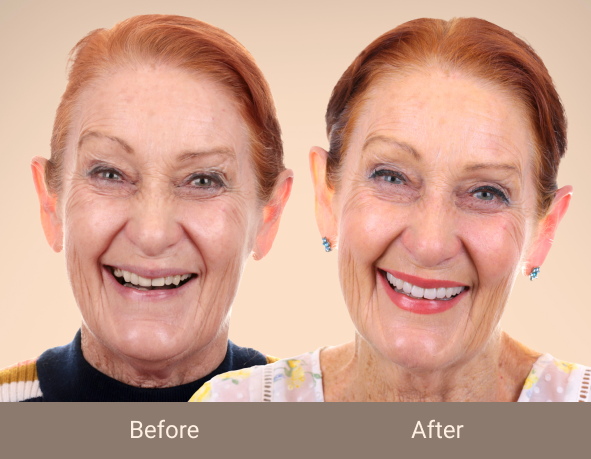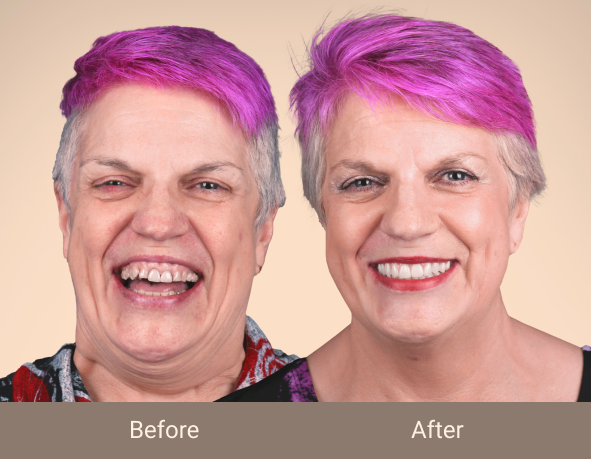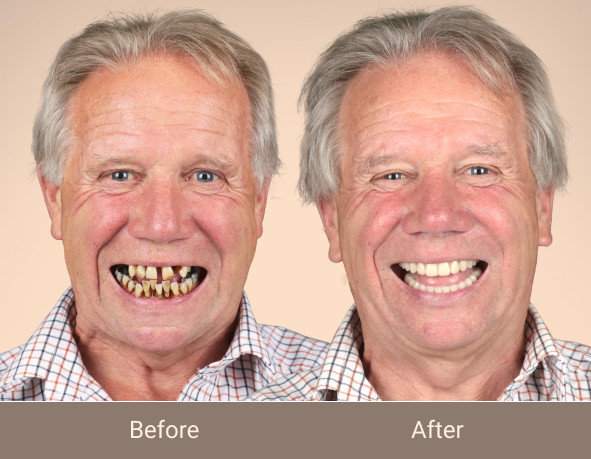 What our Ballarat patients say
My teeth look and feel great!
No pain either.
I can't speak highly enough of all the staff at Next Smile Ballarat. They were very attentive and informative, with excellent preoperative instructions and postop follow up. Their relaxed and confident manner calmed me through it beautifully. Thank you all so much.
Sue, Regional Vic
Non-incentivised Review
My gorgeous new teeth
Dr. Brian Johnston with his team who make it possible for a person to have a brand new set of beautiful and fully functional teeth. If asked, I'd tell anyone: if new teeth are needed, go to Dr. Johnston's. His is a highly professional place, you will be welcomed, treated with respect and care and most importantly they will keep their promise-you'll get a new smile!
Luda Kedova, Regional Vic
Non-incentivised Review
l think you have just changed my life !!!
Support leading up to my All on 4 procedure was excellent ! I was made to feel comfortable with any question l had and they were answered honestly. The care l received during and after my procedure was above and beyond expectations... Dr Brian and your team, your miracle workers. l can't stop smiling! Without hand over mouth. Its been over 30 years since l have done that! Thank you Dr Brian.
Trudy Hulls, Regional Vic
Non-incentivised Review
Meet the Next Smile Australia Ballarat Team
Dr Brian Johnston
All-on-4® Surgeon - Next Smile Australia Ballarat
Dr Brian Johnston has over 32 years of experience in dentistry and have performed over 500+ cases of All-on-4® Dental Implants (very few dentists have even done 50 in their whole careers).
In addition to helping his patients achieve the Smile of Their Lives, Dr Brian also teaches implant dentistry to other dentists - so you know you will be in capable hands.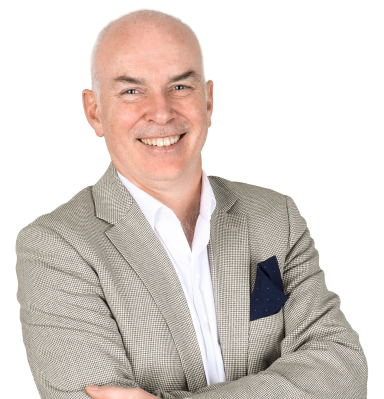 Dr Brian was trained personally by Paulo Malo (The Inventor of All-on-4® Dental Implants) and is featured on magazines and radio stations, including 3BA.
Dr Brian and his team place a lot of emphasis on your specific patient journey. They understand what it takes to create an outstanding patient experience and aim to make every part of your journey as exceptional, stress free and comfortable as it can be.
With tens of thousands of hours in postgraduate education over the years, Dr Brian brings an industry leading level of knowledge to his patients at Next Smile Australia Ballarat.
Don't live in Ballarat? No problem
Next Smile Australia Ballarat have you covered.
We want to ensure you have complete ease of access to the transformative All-on-4® procedure wherever you live in Victoria.
Welcome to our highly trained Next Smile Australia Accredited Partners, Dr Andrew Welsh in Geelong & Dr David O'Malley in Bendigo.
Both Dr Andrew and Dr David have been trained at our Next Smile Australia Education Institute program.
This partnership ensures that Geelong and Bendigo patients benefit from all the surgical experience and expertise of Next Smile Australia Ballarat surgeon Dr Johnston, with the convenience of having nearly all your appointments (apart from the day of your surgery) in your local area.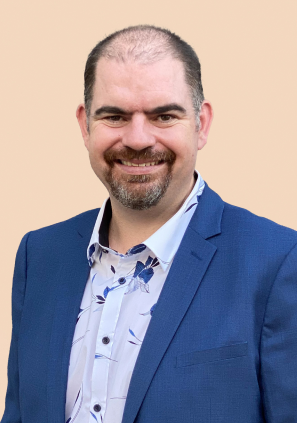 Dr Andrew Welsh Geelong Dental Centre Geelong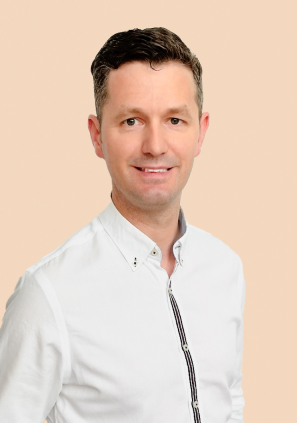 Dr David O'Malley Arnold St Dental Bendigo
Watch This Free
All-on-4® Dental Implants Webinar
From Australia's Leading Team of All-On-4® Dentists!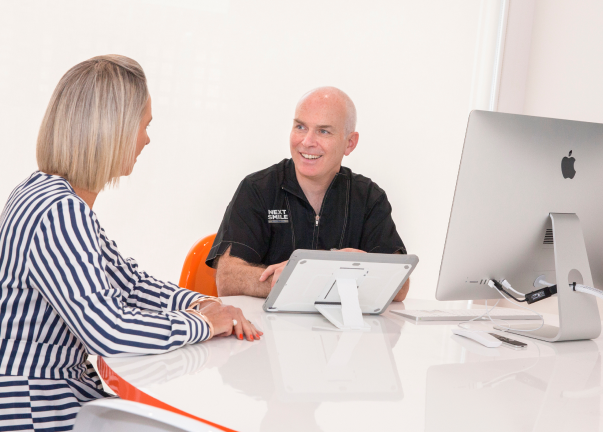 Experience the Next Smile Australia Difference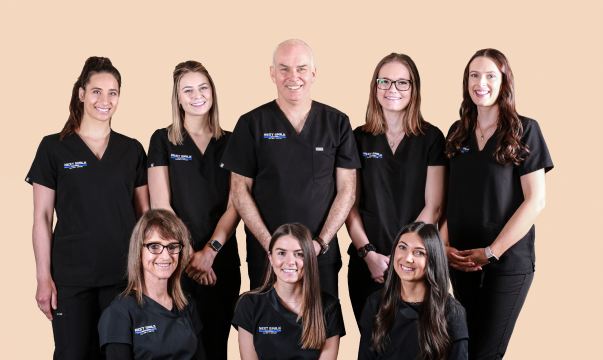 Our Care for Your Quality and Safety
Our high level of quality, care and safety is achieved through our strict adherence of the Malo Protocol. It is the original method of performing All-on-4® Dental Implants as intended by Paulo Malo, the founder of All-on-4® Dental Implants.
It is the only protocol that has a 98% success rate* and is clinically proven by over 25 years of clinical research data.
Above all else, our priority is for you to feel safe and comfortable throughout the entire treatment process.
Purpose-Built Facilities
We're proud to be the only purpose-built All-on-4® Dental Implant Surgery facility in Western Victoria to provide patients with a complete All-on-4® Dental Implant experience.
From 3D Imagery machines to an onsite prosthetics laboratory, private recovery rooms, and everything in between, Next Smile Australia provides everything necessary for a successful outcome under one roof.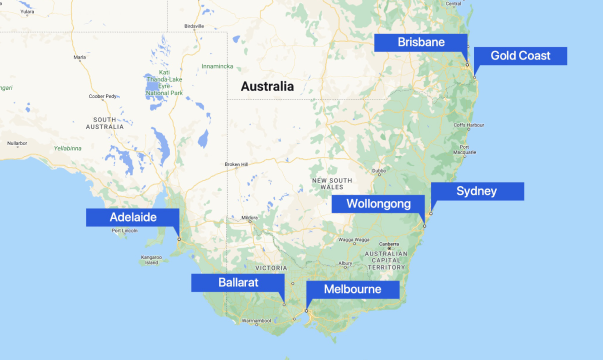 Nationwide After Care
We're proud to provide patients with the best possible post-treatment care available. As a national brand, you can feel confident in knowing that no matter where you are in Australia, you'll be close to a Next Smile Australia facility if you relocate.
And if you relocate overseas, we have global partners we can connect you with, so you know you'll always be in the best possible care.
Everyone should have access to quality All-on-4® Dental Implant advice and care.
We service all of Western Victoria and have locations in Ballarat, Geelong, and Bendigo for All-on-4® Dental Implant Consultations.
Ballarat Super Clinic Location
Our Super Clinic in Ballarat is our main location in Western Victoria. It houses our purpose-built All- on-4® Dental Implant surgical facility, including 3D imagery machines and an onsite prosthetics laboratory.
ADDRESS
212 Drummond St N Ballarat Central VIC 3350
OPENING HOURS:
Monday to Thursday 9:00 AM – 5:00 PM
Friday 9:00 AM – 1:00 PM
Weekends & Public Holidays Closed
Next Smile Australia Accredited Partners
BENDIGO
Our clinic in Bendigo is headed by Dr David O'Malley. We provide All-on-4® Dental Implant Consultations for Bendigo and surrounding areas.
ADDRESS:
147 Arnold St
Bendigo VIC 3550
PHONE:
03 5443 3160
EMAIL:
ballarat@nextsmile.com.au
OPENING HOURS:
Monday to Friday 8:30am – 5pm
Saturday & Sunday Closed
GEELONG
Geelong Dental Centre is headed by Dr Andrew Welsh. We provide All-on-4® Dental Implant Consultations for Geelong and surrounding areas.
For your convenience, limited free 2 hour parking is available in Malop Street. Lift access to our suite on the first floor is available.
ADDRESS:
1st Floor, 200 Malop Street Geelong 3220
PHONE:
03 5223 2833
EMAIL:
ballarat@nextsmile.com.au
OPENING HOURS:
Monday to Wednesday 8:30am – 5pm
Thursday 8:30am – 6:30pm
Friday 8:30am – 2:30pm
Weekends & Public Holidays Closed