Have you lost your confidence to smile?
Do you have missing or loose teeth, or uncomfortable dentures?
If so, Next Smile has a solution
See why All-on-4® Dental Implants are the closest thing to having your real teeth back that modern dentistry can provide.
Complete the form to watch Dr Ian Bills explain the All-on-4® process.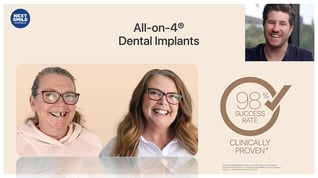 Or if you're ready to speak to our team now
By the end of this free 30-minute online webinar, you'll discover:
How to look years younger... Instantly. Permanent teeth replacement can reverse the appearance of premature facial ageing by decreasing wrinkles caused by missing bone and tooth structure... and we'll show you our patients' before and after results to prove it.
The controversial truth about dentures - why it's NOT a replacement for missing teeth (even if it's advertised that way). In fact, they can cause more trouble for users than they fix. This is the #1 reason why our patients are so grateful that they're not stuck using dentures for the rest of their lives.
Why over 250,000 patients around the world, including thousands of our patients in Australia, regained their ability to eat all their favourite foods and smile a natural- looking smile with All-on-4® Dental Implants. It's so close to the real thing that they forget they weren't born with them!
The reason Next Smile Australia is Australia's leading team of All-on- 4® Dental Implant dentists (and why our treatment process is considered the All-on-4® Dental Implant Gold Standard, with a 98% success rate*).
The unexpected consequences when missing teeth go untreated... and how it triggers potentially more serious health problems down the road.
You'll learn why Next Smile Australia All-on-4® Dental Implants are outstanding value and more affordable than most people realise.
Whether you're a suitable candidate for the treatment and what can be done for you, even if you've previously been told that you have limited treatment options.
PLUS, anyone who watches the webinar will receive the offer of an All-on-4® Dental Implant Smile Assessment, free of charge.
PLUS, anyone who watches the Webinar will receive an offer from the Adelaide Team of an All-on-4® Dental Implant Smile Assessment, free of charge.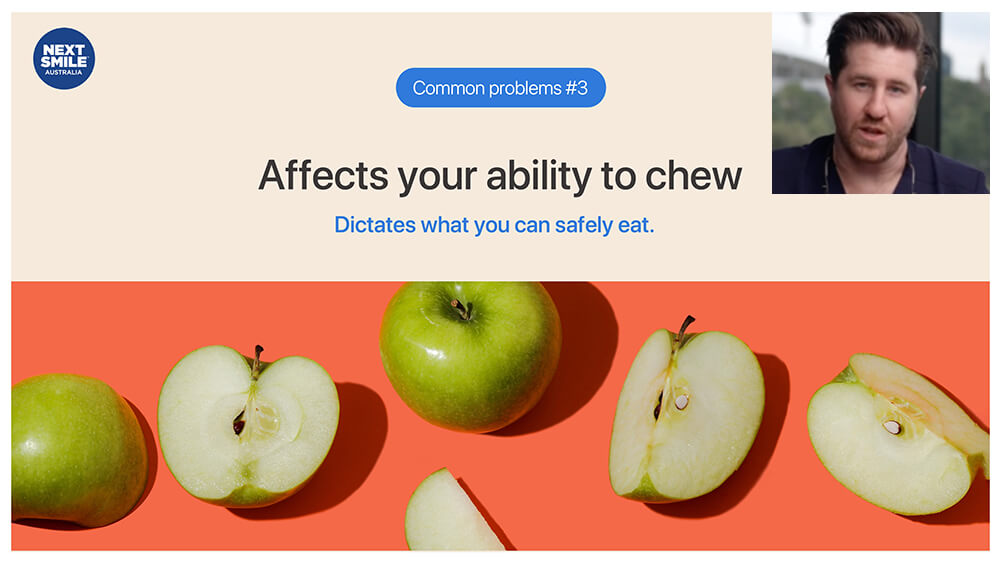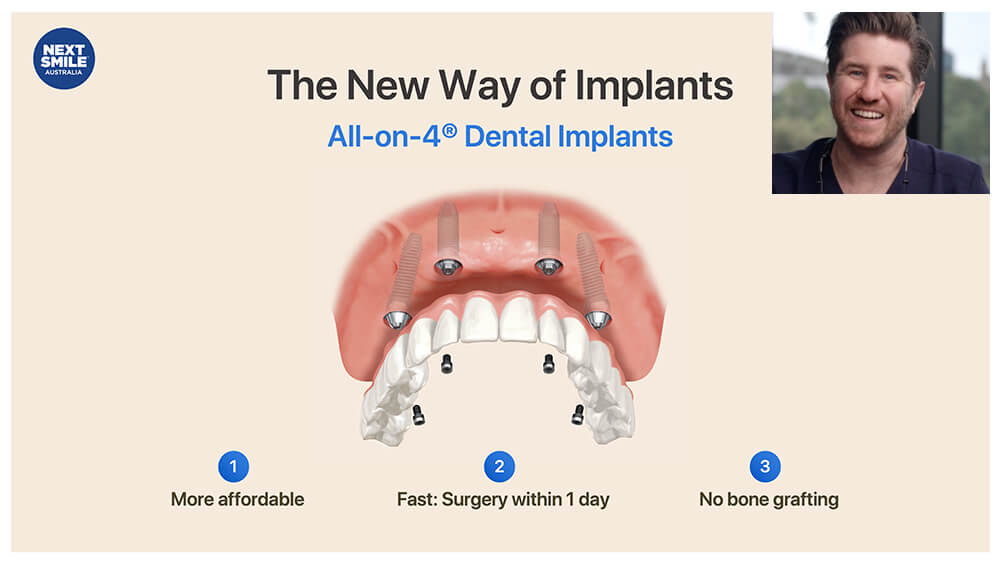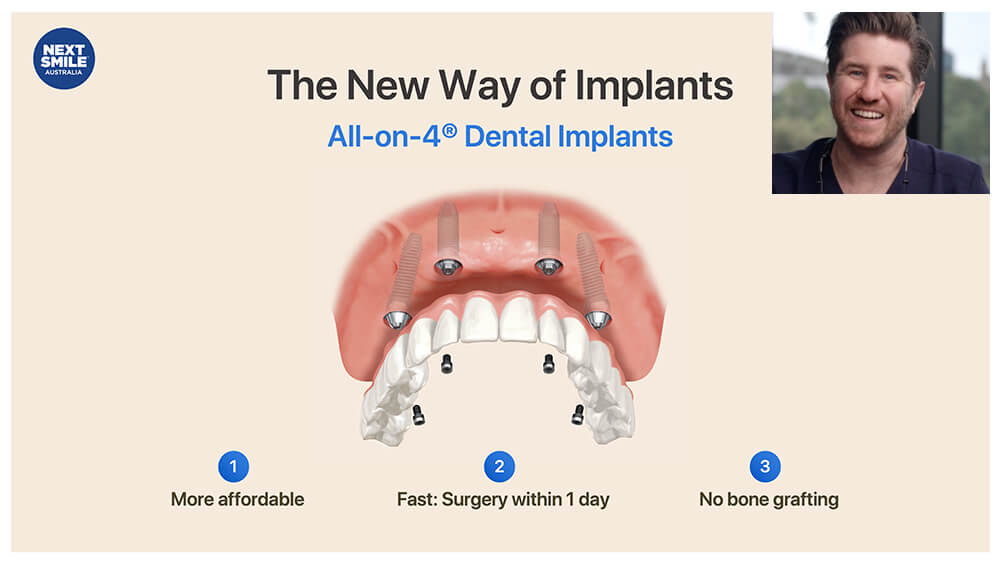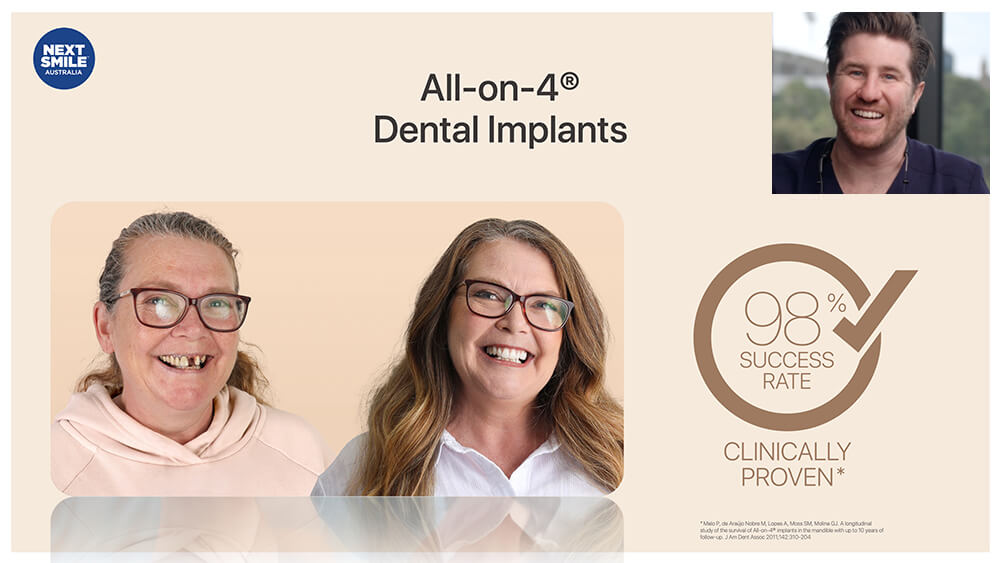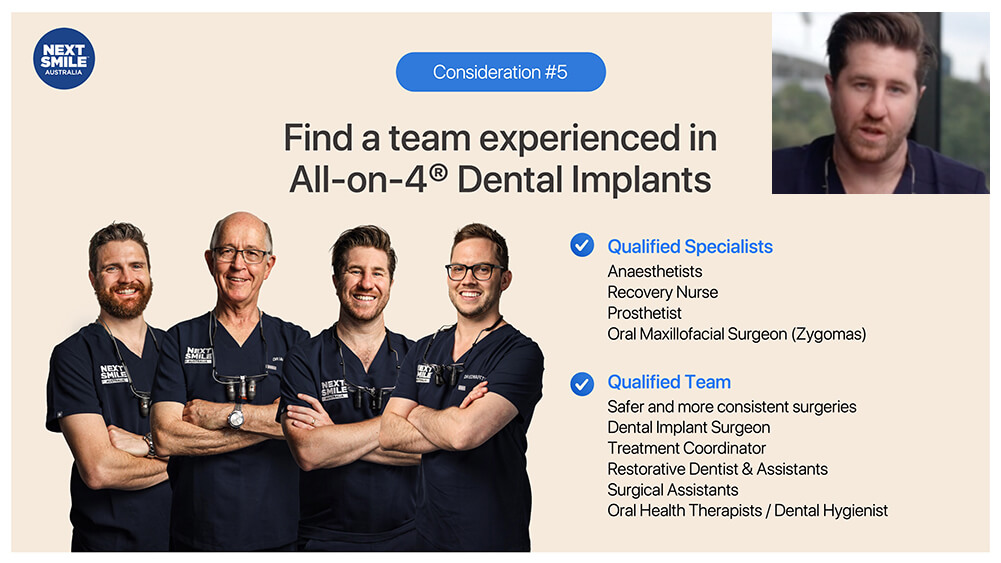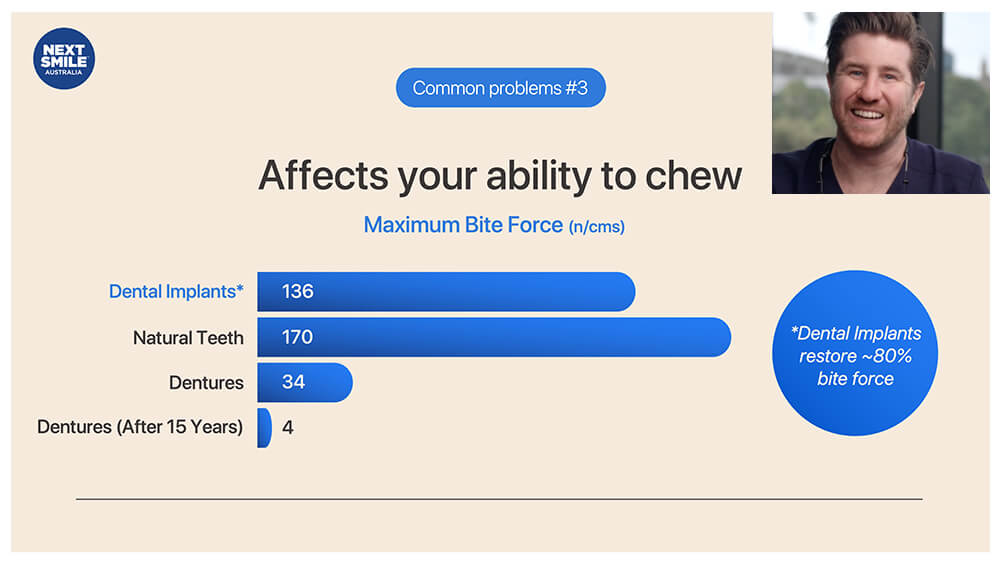 Next Smile Australia | Awards & Media Coverage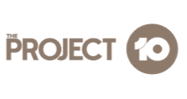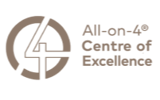 Real All-on-4® Dental Implant Patients from Next Smile Australia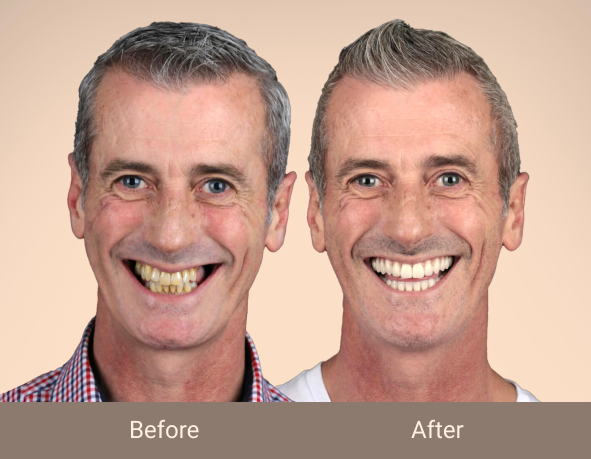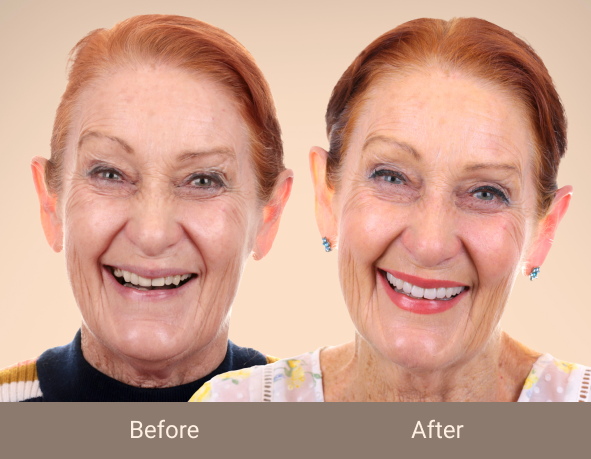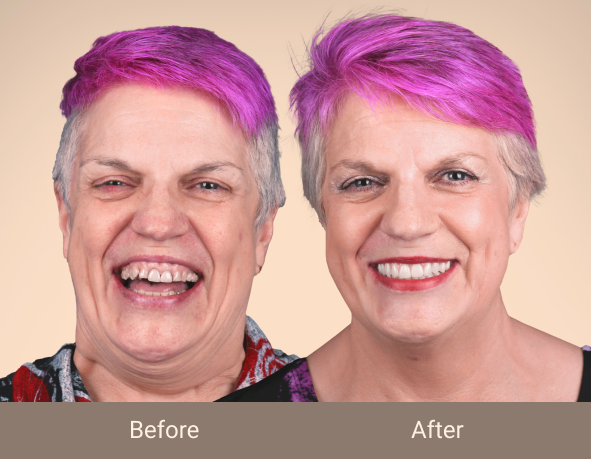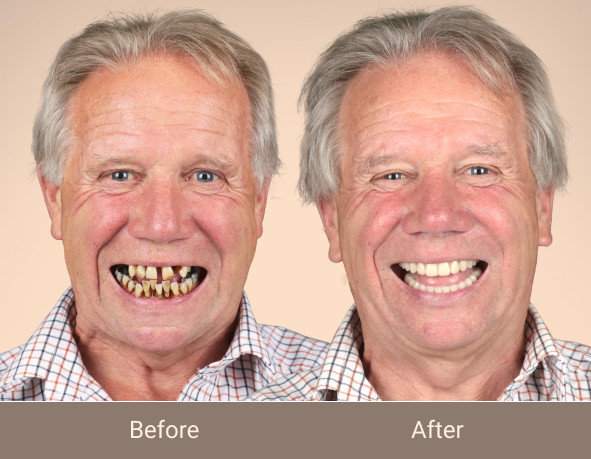 What our Next Smile Australia Adelaide patients say
It's the best thing I've ever had done
The treatment I had was painless, no bruising, no swelling. I'd have had it done years ago if I'd known it was going to be so good.
Dr Ian did such a wonderful job I'm so happy with it, I've recommended him to all my friends.
If anyone wanted to have a nice smile on their face they should come to him. Worth every cent of it, just perfect.
Lily Zuanic, Adelaide
Non-incentivised Review
Meet the Next Smile Australia Adelaide Team
Dr Ian Bills
All-on-4® Surgeon and owner - Next Smile Australia Adelaide
Dr Ian Bills graduated from the University of Adelaide with a BDS and began practising general dentistry in 1977. He was motivated to seek more knowledge and was awarded a Fellowship to the Royal Australasian College of Dental Surgeons in 1980.
Ian became interested in dental implants after attending a lecture by Dr Patrick Henry in 1985 and underwent training in the prosthetic and surgical aspects of the Branemark system. Professor Branemark being the inventor of the dental implant. Ian was involved in research and education as a Visiting Staff Member at the Branemark Centre in Perth until Dr Henry's retirement.
Ian has lectured and presented live dental implant procedures at Nobel Biocare events globally and here at home.
2003 saw several milestones as Ian became involved in the introduction of Guided Surgery to Australia, the same year he performed his first All-on-4® procedure. He underwent further training in the All-on-4® technique at the Malo Clinic in Portugal and continues to work on the technique to achieve exceptional success rates.
Over 46 years of dentistry, Ian has seen the benefits of All-on-4® in transforming patients' lives and is proud to offer the service at Next Smile Australia Adelaide, with a commitment to ongoing care through a meticulous maintenance and hygiene program.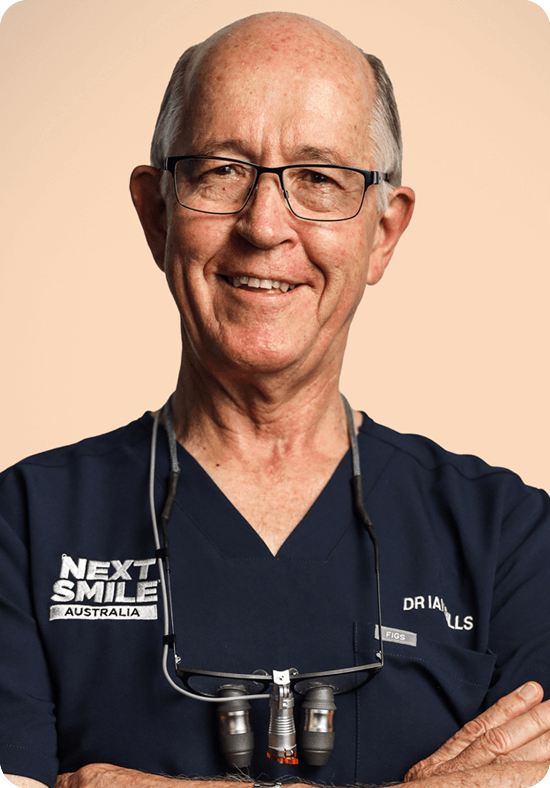 Meet the Next Smile Adelaide Team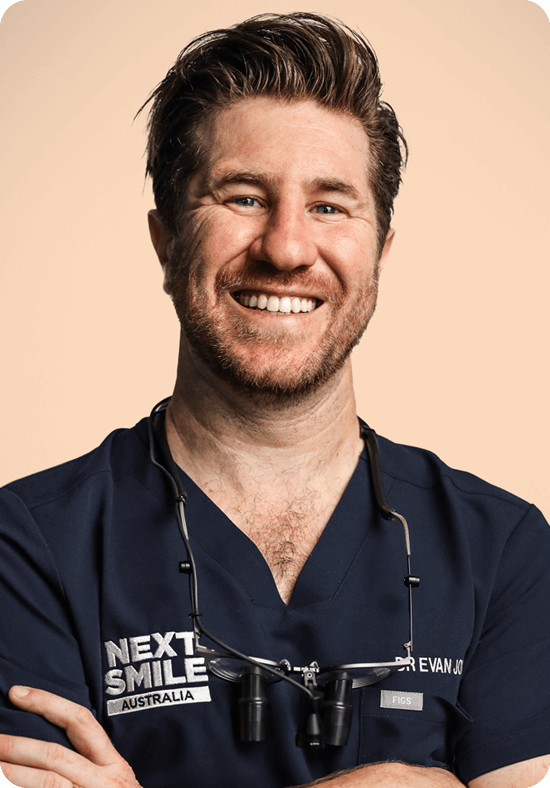 Dr Evan Jones
All-on-4® Surgeon and owner - Next Smile Australia Adelaide
Dr Evan Jones' passion for helping rebuild his patient's smiles with dental implants fuelled his excitement for utilising the revolutionary All-on-4® procedure.
Following graduation with a Bachelor of Dental Surgery from the University of Adelaide he began a career in both metropolitan and rural clinics - quickly developing his oral surgery skills. Dr Jones routinely undertakes implant placement, wisdom tooth removal and difficult dental extractions.
Having then received training and mentoring from Next Smile partners Drs Larry Benge, Brian Johnston and Tony Rotondo as well as Dr Paulo Malo, Dr Jones has fast become one of Adelaide's leading All-on-4® surgeons and he loves how immense an improvement he has brought to many patients lives.
He is a member and South Australian president of the Australia Endodontic Society, a member of the ADA as well as the Australian Osseointegration Society.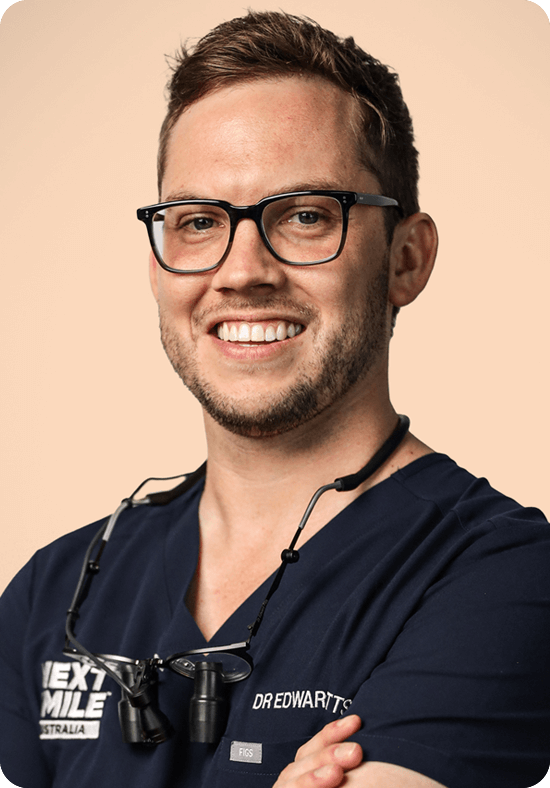 Dr Edward Pitts
All-on-4® Surgeon and owner - Next Smile Australia Adelaide
Coming from a family of successful and highly regarded dentists, Dr Edward Pitts had been warmly encouraged into paving a passionate and academic future of his own in the dental industry from a young age. After graduating from the University of Adelaide in 2012, Ed spent 10 years at a Hyde Park clinic where he developed a further interest in implant dentistry.
He has attended implant courses both internationally and here in Australia and has been trained in the Malo protocol by Next Smile partners Dr Larry Benge, Dr Tony Rotondo and Dr Paulo Malo himself. Ed has placed over 400 implants to date.
Ed prides himself in listening to and understanding the core frustrations and goals of his patients. Every treatment plan is meticulously devised, and Ed is thrilled to recommend All-on-4® treatments as a potential stepping stone in transforming people's lives, self-esteem and smiles.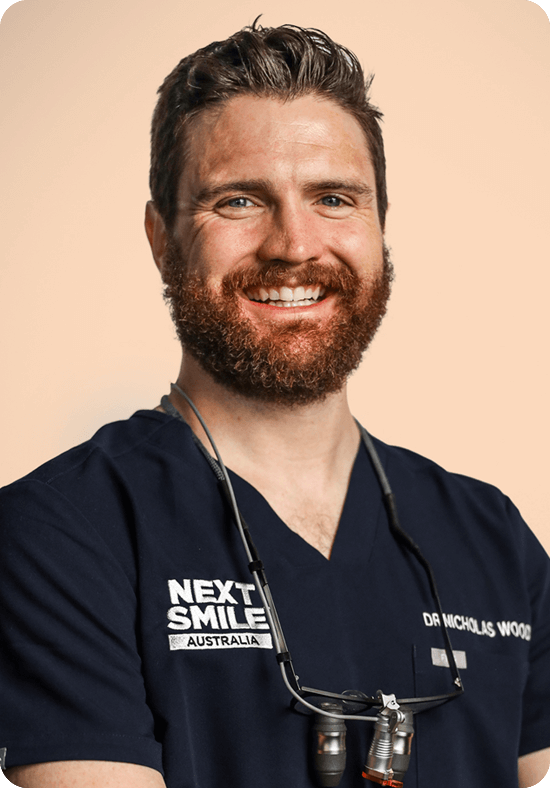 Dr Nicholas Wood
All-on-4® Surgeon and owner - Next Smile Australia Adelaide
Dr Nicholas Wood holds a Bachelor of Dental Surgery degree from the University of Adelaide and is one of the principal dentists at Kensington Dental Care. He also operates a rural private practice in Whyalla and has recently joined Dr Bills and Dr Gurner at Adelaide Dental by Design, affording him a breadth of clinical experience.
Nick is pursuing a Masters of Clinical Dentistry in fixed and removable prosthodontics at King's College London. His research focuses on All-on-4® implant rehabilitation.
Nick specialises in implant dentistry, cosmetic dentistry, minor oral surgery, and family dentistry and is dedicated to providing gold standard treatments using innovative techniques.
In his free time, Nick enjoys cycling, skiing, playing guitar, and horse riding with his partner Prue and daughter Phoebe.
Don't live in Adelaide? No problem
Next Smile Australia Adelaide have you covered.
We want to ensure you have complete ease of access to the transformative All-on-4® procedure wherever you live in South Australia.
Dr Evan Jones and Dr Nicholas Wood also operate an Accredited Partner Clinic for residents in and around the town of Whyalla.
This partnership ensures that patients of Whyalla Dental Care and surrounding areas benefit from all the surgical experience and expertise of Next Smile Australia Sydney Adelaide right in their hometown of Whyalla, with the convenience of having nearly all your appointments (apart from the day of your surgery) in your local area.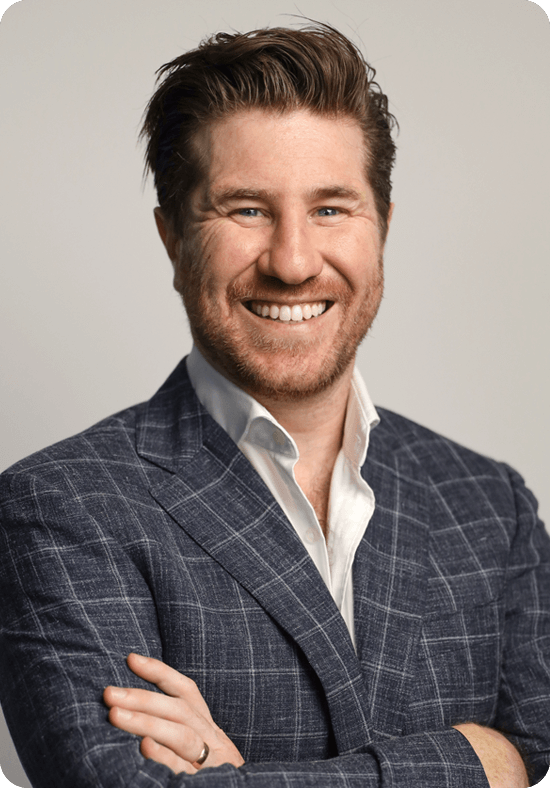 Dr Evan Jones
Accredited Partner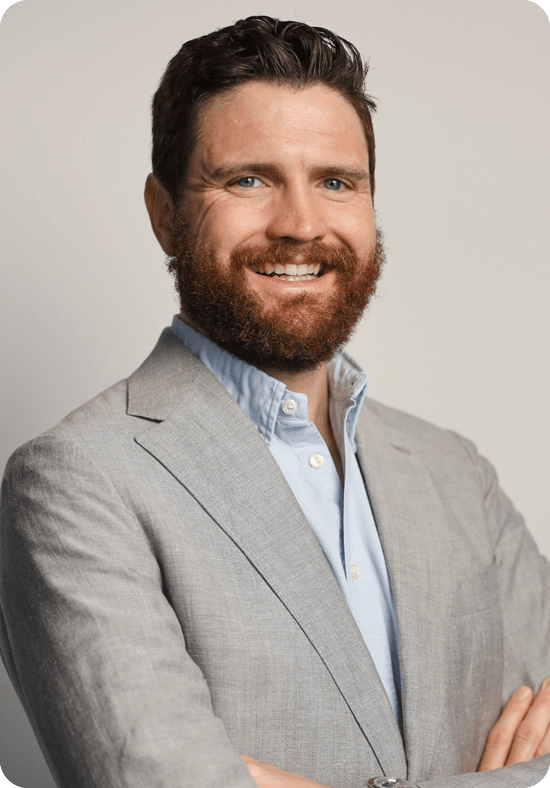 Dr Nicholas Wood
Accredited Partner
Experience the Next Smile Australia Difference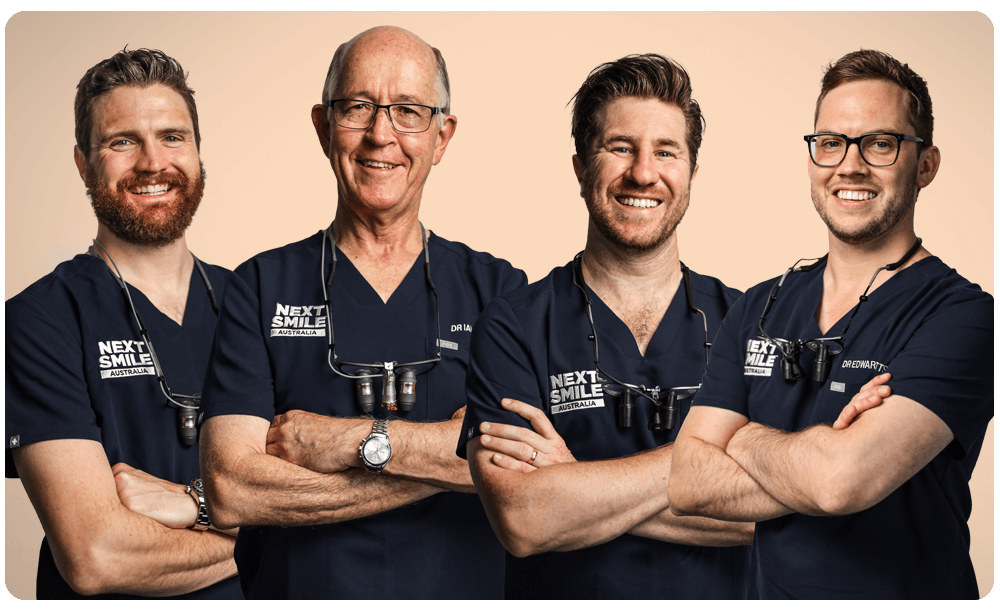 Our Care for Your Quality and Safety
Our high level of quality, care and safety is achieved through our strict adherence of the Malo Protocol. It is the original method of performing All-on-4® Dental Implants as intended by Paulo Malo, the founder of All-on-4® Dental Implants.
It is the only protocol that has a 98% success rate* and is clinically proven by over 25 years of clinical research data.
Above all else, our priority is for you to feel safe and comfortable throughout the entire treatment process.
Purpose-Built Facilities
Next Smile Australia Adelaide moved into brand-new, purpose-built premises in Stepney in 2023. The All-on-4® Super Clinic is designed to be welcoming, yet clinically efficient. We understand that visiting the dentist can be daunting for many. The entire Adelaide team creates a nurturing environment to ensure your experience is as calm and positive as possible. Our friendly, dedicated staff will make sure you feel welcome, comfortable and at home.
Next Smile Australia Adelaide strives to deliver the best possible outcomes for their patients using the latest techniques and technology. With a CBCT scanner onsite, it means they can offer you a quick and seamless start to your All-on-4®journey.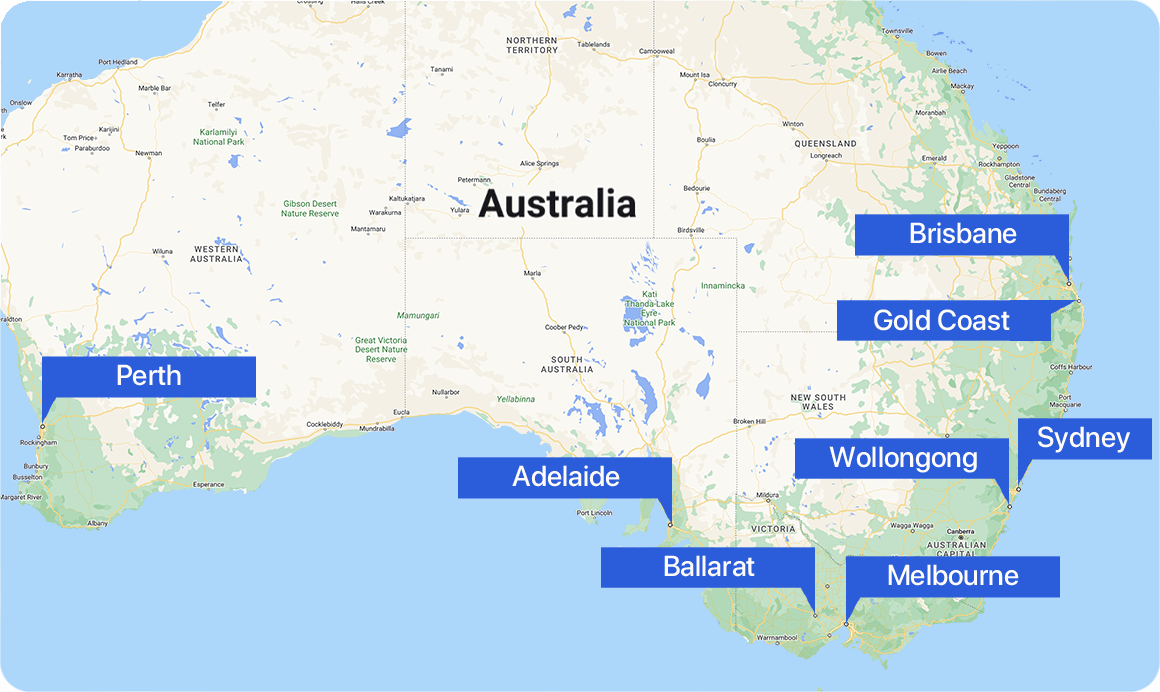 Nationwide After Care
We're proud to provide patients with the best possible post-treatment care available. As a national brand, you can feel confident in knowing that no matter where you are in Australia, you'll be close to a Next Smile Australia facility if you relocate.
And if you relocate overseas, we have global partners we can connect you with, so you know you'll always be in the best possible care.
Everyone should have access to quality All-on-4® Dental Implant advice and care and Next Smile Australia is always here to help no matter where you are on your dental journey.
Adelaide Super Clinic Location
Our Super Clinic in Adelaide houses our purpose-built All- on-4® Dental Implant surgical facility, including a CBCT scanner onsite, which means we can offer you a quick and seamless start to your All-on-4® journey.
ADDRESS
65 Magill Road, Stepney SA 5069
OPENING HOURS:
Monday to Friday 8:30 AM – 5:00 PM
Saturday, Sunday & Public Holidays Closed
After Hours by Appointment
Whyalla Accredited Partner
Dr Evan Jones and Dr Nicholas Wood and their team at Whyalla Dental Care are committed to providing tailor-made dental care following the clinically proven Next Smile Australia All-on-4® Malo Protocol. We provide All-on-4® Dental Implant Consultations for Whyalla and surrounding areas.
ADDRESS:
47 Playford Avenue, Whyalla Playford, SA, 5600
PHONE: (08) 8644 1111
EMAIL: whyalla@nextsmile.com.au
OPENING HOURS:
Monday to Friday 8:30 AM – 5:00 PM
Saturday, Sunday & Public Holidays Closed